Perfect Image
Joined

Location

Marietta, GA
Profile Images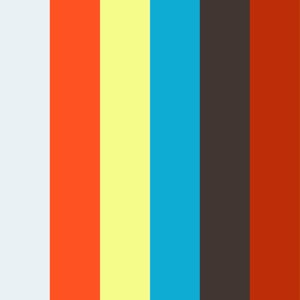 User Bio
Perfect Image offers affordable commercial printing and integrated marketing support solutions for today's price-sensitive, brand-conscious organizations.
We print a full range of high quality materials through our state-of-the-art manufacturing plant. Our hybrid technologies range from high-end offset lithography to advanced and flexible variable digital printing (VDP). We also offer bindery services, kit assembly, mailing and distribution, and integrated cross-media marketing support solutions.
Perfect Image serves the specialized print communications needs of organizations in Marietta and Atlanta, Georgia, and across the Southeast.
Perfect Image Distinctions
In business since 1982, Perfect Image is a best-in-class mid-sized commercial printer. We deliver a boutique offering backed by the personal attention today's organizations demand. Clients appreciate a second set of eyes on their artwork, files and specs, and operating standards that drive consistent quality, performance and on-time delivery.
Integrity
Perfect Image is a values-based organization. We value our employees, clients and vendors above all else. Our operating priorities are integrity, affordable pricing, best-in-class performance, professionalism, and ongoing process improvement. We also understand what it takes to build, maintain and protect brand integrity.
Dependability
Perfect Image knows exactly how important your orders are for your business or work commitments. That is why Perfect Image makes sure that only professionals work on your orders to provide stunning prints for the most reasonable price. You can depend on Perfect Image to deliver your orders exactly the way you want them on time, every time.
Professionalism
Success is driven by expertise and execution - knowing what to do, how to do it and getting it done. We believe no other printer employs a more experienced and competent staff than Perfect Image. Every member of our team is dedicated to the project at hand, and they share their extensive expertise to help clients achieve maximum results and return on their print expenditures.
More Than a Printer
The value of working with Perfect Image goes far beyond print manufacturing services.
We understand the struggle organizations face today to do more with less. Every dollar counts. And we know our performance impacts our clients' ability to yield sales, funding, event attendance, good will or whatever the goal of the printed project. In today's world, print isn't always the whole answer. That's why we offer cross-media marketing support solutions, to give our clients more tools to apply to any given project - under one roof.
More so than most companies, Perfect Image is a nurturing partner who respects each client's unique brand, culture and operating style, because this is what separates a valuable partner from a mediocre vendor.
Related RSS Feeds