Profile Images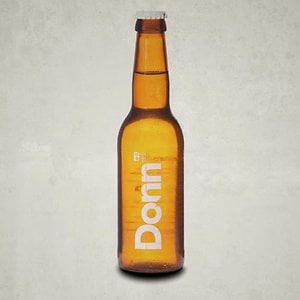 User Bio
Premium Belgian Lager With a Kick of Cider: Life Starts when you're Donn
Mission
We just want to share the life of Donn with all our friends and provide a fresh Belgian quality beer to celebrate big and perfect moments in life. We encourage a high performance lifestyle on a fun loving way… work hard so play hard! So let's all unite and do cool an epic stuff! Afterwards we can always drink a Donn to cool ourselves down… To make a long story short we just want to say:
The Beer
Donn is a premium Belgian lager with a kick of tasty cider. It's brewed with authentic Belgian craftsmanship. This process, with great love for the Belgian brewing culture, results in an unique and fresh beer. All this makes Donn the perfect alternative to a classical pilsener!
The Bottle
Brown is the new premium! Beer literally is "light" sensitive, our iconic and BROWN long neck bottle protects the beer against the light. Therefore Donn Beer contains no preservatives. This little wonderful glass container contains 33cl of pure liquid Belgian gold!
For more info visit our website our email us with all your questions.
See you at the bar!
Related RSS Feeds