Luke Ray
Joined

Location

Vancouver BC Canada
Profile Images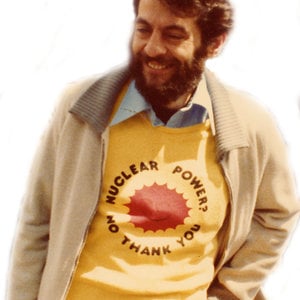 User Bio
That picture of myself was taken about 30 years ago, meaning I am an old man now. It also shows that I have opposed the use of nuclear energy for a long time.
In the past, I have done journalism in print and on radio but I'm not a video creator. My academic background is in the social sciences and history.
I have watched four videos on Vimeo. The last one - Creekside Dennis Edney on Omar Khadr - last night, i.e. Sep. 24th 2013. I have followed the sad fate of Omar Khadr for years and found this video very moving. So I wanted to give it a thumbs up and the system told me I had to register at Vimeo to do so. That's how I ended up here and I'm glad I did - but as one who enjoys the work of others rather than a contributor of artistic works.
P.S. I did create 2 videos a couple of decades ago but my entire technical equipment consisted of 2 VCRs which I used to paste together pieces from newscasts in one case and scenes shot by participants of a youth project I was involved in as a volunteer. In other words, techncally not very refined. I cut those down to (then) acceptable slices for YouTube and posted them there some years ago.
The Oka crisis of 1990 in 21 segments begins here: youtube.com/watch?v=eupyZkLwSPQ
Peacebus 93 in 25 segments begins here: youtube.com/watch?v=vMbArQNWGYQ
If you are interested you can find links to all segments in order on one of my old blogs:
Related RSS Feeds
Luke Ray does not have any videos yet.