Profile Images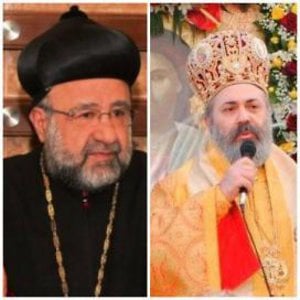 User Bio
This account has been created to provide a platform to publish recordings of the "SYRIAN HALLELUYA", which MOR GREGORIUS YOHANNA IBRAHIM loved to sing, before he was kidnapped on 22nd April 2013.
Auf dieser Seite werden nur Aufnahmen veröffentlicht, die das SYRISCHE HALLELUJA zu Gehör bringen, welches Bischof Mar Gregorios Johanna Ibrahim aus Aleppo in Syrien gern anstimmte, bevor er am 22. April 2013 von Unbekannten entführt wurde.
This link provides the opportunity to listen to the SYRIAN HALLELUYA in an original Syrian Orthodox rendition: youtube.com/watch?v=gmN9XNy-Zqw
Dieser Link führt zu einer original syrisch-orthodoxen Version des SYRISCHEN HALLELUJAS: youtube.com/watch?v=gmN9XNy-Zqw
Mind the differences between the Syrian original and the westernized melody version which can be heard on the videos of this collection.
Sie werden leicht Unterschiede und Gemeinsamkeiten zwischen dieser Melodiefassung und jener bemerken, die den Aufnahmen dieser Sammlung zugrunde liegt.
Here you can download the piano music sheet, containing the 'western' version of the SYRIAN HALLELUYA.
Hier können Sie die Klaviernoten zum SYRISCHEN HALLELUJA in der den westlichen Hörgewohnheiten angepassten Version herunterladen. busan2013.de/gottesdienst/musik.html.
Here you'll find a song sheet with different guitar chords than those published under the link just above:
globalchristianworship.wordpress.com/2013/08/31/syrian-hallelujah-original-jpg.
A staff sheet containing the phrygian original is still missing.
Related RSS Feeds