Profile Images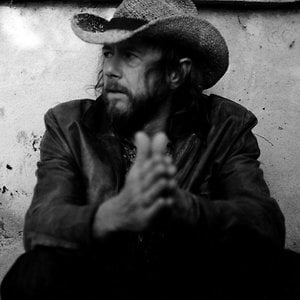 User Bio
Uli M Schueppel – BIOGRAPHY
Uli M Schueppel studied German- and Romance-philology in Heidelberg, followed by film-studies at the German Film and Television-Academy, Berlin.
He created short films, music-videos, and animation works (i.g. the "Berlinale-Opener/Trailer since 2001) and has directed 14 feature-length films, that include a broad range of genres, varying from fiction, to essay-films and music-documentaries.
He received the "Special Jury Award" (Montreal 88); the "OCIC" -Award 1993, the "New-BerlinFilmAward 2008", and in 2009 he was honored with the "Underground Spirit Award" (European Film Festival, Palic) for his "exceptional achievements within the scope of Independent Filmproduction".
In 2006 Schueppel started to work in the field of media arts (video installations & photography) and has exhibited his projects in various national & international galleries.
Since 2003 Schueppel became a frequent guest lecturer for the directing program at the German and Film and Television-Academy (DFFB) in Berlin, or the Nederlandse-Filmacademie, Amsterdam. He guided several masterclass-workshops on the themes of "Music-Documentary", "Independent-Filmmaking" or as well "Digital Storytelling".
Schueppel is a Member of the EuropeanFilmAcademy (EFA).
Uli M Schueppel – FILMOGRAPHY
1988 NIHIL ODER ALLE ZEIT DER WELT (P: 21.Hof Int. Film Festival)
1990 THE ROAD TO GOD KNOWS WHERE (P: Melbourne Int. Film Festival)
1992 VATERLAND/FATHERLAND (P: 22nd Int. Film Festival Rotterdam)
1994 JAHRE DER KÄLTE / FROZEN STORIES (P: 24th Int. Film Festival Rotterdam)
1996 SID&NANCY – EX&POP
1997 DER PLATZ / THE PLACE (P: 47.Berlinale/Forum)
2000 PLANET ALEX (P: Max Ophuels Festival , Saarbrücken / 30th Int. Film Festival Rotterdam (in Competition)
2004 The Song
2005 SANTOS - HELDENTATEN, DIE KEINER BRAUCHT / HEROIC DEEDS NO ONE NEEDS (P: 39.Hof Int. FilmFestival)
2007 BerlinSong (P: 57.Berlinale/Panorama)
2008 DER TAG / THE DAY (P: 51.Int Dokfilm Festival Leipzig/ 38th Int. Film Festival Rotterdam)
2009 ELEKTROKOHLE - VON WEGEN / OFF WAYS (P: 59.Berlinale/Panorama)
2010 TRANZANIA. LIVING ROOM. (P: 39th Int. Film Festival Rotterdam)
2012 BRÖTZMANN – DA GEHÖRT DIE WELT MAL MIR / THATS WHEN THE WORLD IS MINE (P: 62.Berlinale/Panorama)
External Links
schueppel-films - all news&infos, & films to watch online by Uli M Schueppel
Related RSS Feeds
Recent Activity
Thank you so much for posting this! (And the club at Adenauerplatz was called "Superfly" at the time. )