Derek Sheen
Joined

Location

Seattle, WA
Profile Images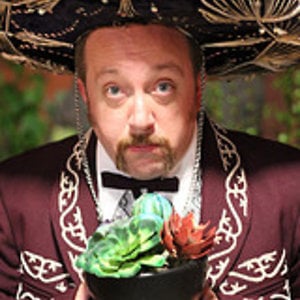 User Bio
A cuddly mess of insecurities; Derek enjoys over-sharing about his personal failures, fears and, sometimes, the most intimate details of his secret thoughts. He likes turning over rocks and talking about the dark squishy things that live under there and loves making audiences laugh, even when they feel like they shouldn't.
He has been killed in several movies and cartoons! Most recently in the serialized, Funny or Die series "Adventure Buddies". He also played a robot in an awesome sci-fi film called "Steel of Fire Warriors 2010 A.D." and was the voice of E.T. in the hardcore gay porn/animated short "E.T. 2:Dark Territory".
A gifted, one of a kind storyteller, he is quickly becoming a favorite among comedy fans all over the globe! He has toured with Patton Oswalt, Brian Posehn and his debut album "Holy Drivel" was recorded by iconic metal producer Matt Bayles (Minus the Bear, Mastodon, Isis) and is available from Rooftopcomedy.com. Lindy West of Jezebel.com has called him "A Human Hug".