eetaow records
Joined

Location

Garden Vally, TX
Profile Images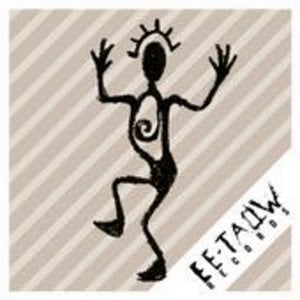 User Bio
You know when you're a part of it...But it defies description.
That's what it's like when you come face to face with authentic worship.
"EE-Taow" is a phrase originating from Papua New Guinea when a whole people (The Mouk) discovered the Living God at the same time. Thanks to the dedicated missionary who served these people we know it's meaning: "It is TRUE. It is REAL." A cry that goes far beyond Papua New Guinea, it is the cry of every heart meeting it's creator-Jesus Christ.
For years the founders of EE-Taow Records have produced live events where worship has changed lives and brought people into the presence of God in a genuine way. It's not just something from the stage that's manipulative and it's not a concert thing. It's everybody with all their hearts poured out to God.
The heart behind EE-Taow is to take that spirit, that passion, of young people crying out to God, worshiping and singing with their heart to the creator of the universe--and get it on tape, put it on a CD, send it through downloads, and let the masses experience what hundreds of thousands have experienced, year after year at these live events called: Acquire the Fire.
The VOICE of EE-Taow Records is uncompromising. It is worshipful and reflective.... It is inspired and genuine... it is TRUE. It is REAL. The artists who record for EE-Taow are young, and they write songs for their generation. They have a gifting to lead others in worship and singing to God. We're saying to them: YOU write the songs for your generation. We want these artists to sing to God with all their hearts... not some pre-fab, over produced pop tunes, but music that invites those who hear it to experience God in a way that is deeply moving and connective.
"Worship Music" as we know it has a new sound. It's not the old-school organ you might be used to, its an experience born of real lives, real passion, and real relationships with a real God-Jesus Christ.
They guys behind the Label:
Ron Luce-President and founder of Teen Mania Ministries, Battle Cry, Acquire the Fire and now EE-Taow Records!
Tony Patoto- Owner of The Fuel Music Management Company LLC, Manager of the Band Delirious.