Margaret McHugh
Plus
Joined

Location

Sydney
Profile Images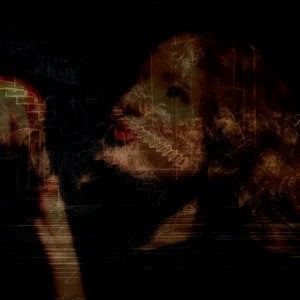 User Bio
CV

SHORT FILMS
2012 Devine is Dead - Short Film Director
AFTRS

2012 Soul Searchers - Short Documentary Director
AFTRS

2012 The Stirrers - Short Hybrid Documentary Director
AFTRS
2012 Kaleidoscope – Short Promo Director
Sydney Film Festival/AFTRS

2011 Limbo – Short Film Director/Producer/Editor/Cinematographer
ANU School of Art/NFSA
2011 Please Don't Stop Me – Short Film Director/Producer/Editor/Cinematographer
ANU School of Art

2010 The Golden Rule – Short Film Director/Producer/Editor/Cinematographer
ANU School of Art

2009 Fantastic Documentary – Short Film Director/Producer/Editor/Cinematographer
ANU School of Art

2009 Greed – Short Film Director/Producer/Editor/Cinematographer
Uni Politecnica de Valencia, Spain

2008 Mr Brown – Short Film Director/Producer/Editor/Cinematographer
ANU School of Art
2008 Louise & the Meaning of Life – Short Film Director/Producer/Editor/Cinematographer
ANU School of Art
2006 Romania – Short Documentary Stills Photographer
(2 week shoot) Transylvania, Romania.
2005 Grace – Short Drama Stills Photographer
(8 day shoot) Edinburgh, Scotland.
EDUCATION
2012 Australian National Film, Radio and Television School, Sydney.
Graduate Diploma in Documentary.
2007 – 2010 Australian National University - School of Art, Canberra.
Bachelor of Arts (Visual) with Honours.
Minor – Spanish (Intermediate)
2009 Universidad Politecnica de Valencia, Spain.
Contemporary Video Art, Cinema and Criticism.
Minor – Spanish.
2005 Edinburgh College of Art, Scotland.
Photography.
AWARDS, GRANTS & SCHOLARSHIPS
2011 ACT Arts Fund – Project funding (documentary) for 2012. ($4,082)
2011 The National Film and Sound Archive Professional Mentorship.
2011 ACT Women's Microcredit Program for entrepreneurs in the ACT.
ACT Office for Women. ($3,000)
2011 The Photo Access Solo Exhibition (EASS Award).
2010 Golden Key International Honour Society.
2010 Professor, The Hon Gareth Evans AO QC – Chancellor, ANU.
Letter of commendation for outstanding academic performance.
2009 Nigel Thomson Travelling Scholarship. ($3000)
COURSES & CERTIFICATES
2011 Certificate IV in Small Business, NEIS, Canberra.
2011 Feature Film Stream – Writing for the Screen, Screen ACT, Canberra.
2011 Producer Pod – Building the skill sets of Screen Producers from the ACT & Region, Screen ACT.
2011 Online Marketing & Social Media - Canberra Business Point.
2011 Business Fundamentals 1 & 2 - Canberra Business Point.
SOLO EXHIBITIONS - Screenings
2011 Eye of the Storm – Primo Piano Living Gallery, Italy.
2011 Limbo - M16 Art Space, Canberra.
2011 Please Don't Stop Me – Huw Davis Gallery, PhotoAccess, Canberra.
2010 Fantastic Documentary - The Queensland Centre for Photography, OLD.
SELECTED ONLINE EXHIBITIONS
2010 Art Television – artchannel.info/oart. Paris, France.
2010 VideoArt.Net – videoart.net. New York, USA.
COMPUTER SKILLS
Extensive software proficiency covering a wide variety of applicationsincluding: Final Cut Pro 7, Compressor 3.5, DVD Studio Pro 4 and Adobe Photoshop CS5.
INTERESTS
Documentaries, Cinema, Interactive documentaries, Visual Art - particularly
Surrealism and Social Realism, Magic Realism in film and literature, Journalism and
Video Art. I also enjoy bushwalking, reading the newspaper, cooking and spending
time with friends and family.