Christopher Salmon
Plus
Joined

Location

Pleasant Grove, Utah
Profile Images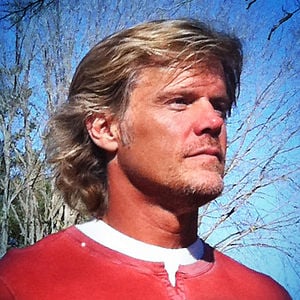 User Bio
Growing up in the small town of Vernon, British Columbia, I dreamt of making movies and worked hard to develop multiple skill-sets to accomplish that goal. From the age of 5, I read like crazy and started writing lengthy fantasy stories by the 4th grade. I taught myself to draw, paint and sculpt, and from there began to create latex masks and creatures. I started making movies when I was 9, beginning with my dad's Super 8 camera, and eventually working up to using ¾" Video editing systems in high school to learn how to tell a story cinematically. And I watched movies ... by the ton.
As a kid I was always drawn to genre films & TV: from "2001" to "Star Trek" to "Star Wars;" from "Abbott & Costello Meet Frankenstein" to "Night Gallery" to "Halloween;" from "The Golden Voyage of Sinbad" to "Return of the Dragon" to "Raiders" ...
After broadening my film appreciation in college, I used my abilities in art and directing to become (big surprise) an Art Director/Creative Director for several companies, and eventually worked for many years in the video game industry. I did manage to work on a bunch of low-budget films here and there, including the notoriously 'so-bad-it's-GREAT' cult-classic "Troll 2."
Now I own and operate my own creative media company, Silver Fish Creative (silverfishcreative.com), where I design and produce motion graphics and video promos (for my 'day-job') ... but my passion project is a CG animated short film I am creating based on the remarkable story "The Price" (theprice-movie.com) by award-winning author Neil Gaiman.
When I'm not down in my studio working, I love to hang-out with my amazing family and mountain bike quite a bit ... and every day, I still dream about making movies.
Related RSS Feeds
Recent Activity