George Saxon
Joined

Location

United Kingdom
Profile Images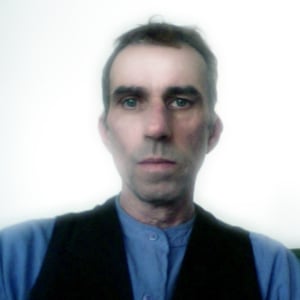 User Bio
George Saxon was born in London
and studied Environmental Media
at the Royal College of Art.
George has been working
with film, video, performance and installation.
Both his solo and collaborative film
and video works have been exhibited
nationally and internationally
since the late 1970's.
George Saxon's artistic practice is in part rooted in expanded cinema and performance of the 60's and and 70's, with works ranging from early experimental performance interactions with film and video, to the multi screen projections utilising both existing and prefabricated architecture as one of the founder members of the artists group Housewatch since 1985. His solo and collaborative work has been exhibited nationally and internationally.
Saxon's continuing interventions into film, digital video, performance, architectural and urban environments anticipates exploratory audience participation relationships and socially engaged practices, His work evolves from responses to conversations, site or situations; addressing dual concerns of place and identity. Pivotal in Saxon's work is a phenomenological enquiry into the 'dynamics of the moment' and the role of the 'performative' and 'material' vehicle of the body in relationship to trauma, conflict and liberation. His work embraces and reflects ways in which we understand our private and social environments through our interaction with urban (and rural) spaces we inhabit and our encounters with technology.
Current and recent installation and performance work include Shoe Test #2, (video projection 2011), as part of a series of 'tests' which contribute to a larger body of work evolved through moving image/text and durational performances to be shown at the Memorial and Museum Sachsenhausen, Germany. This multi-faceted enquiry into extreme endurance of forced labour at the former concentration camp at Sachsenhausen, is based on testimonies of Saxon's father who was interned at Sachsenhausen Concentration camp during 1940 – 45. Shoe Test #2 was originally piloted at the Ellen Terry Theatre, Coventry University, as part of Coventry's role as City of Peace and Reconciliation.
Saxon's A Record of Undying (2013), a collaboration with his late partner D. John Briscoe. A photographic and moving image work of events leading up to and including his partner's death. The installation of 'A Record of Undying' was shown at Vivid Projects, Birmingham, UK, launched on Friday 03 Oct - 15 Nov 2014 and includes the performance 'Blissfully Gunned Down'.
For more information:
vividprojects.org.uk/programme/a-record-of-undying/
Several key video works are available that require a password. Please contact the artist for further information:
saxon@blueyonder.co.uk. These work include:
1. 'Blissfully Gunned Down' - George Saxon and D. John Briscoe (1949- 2013), film performance shown at Vivid Project, as part of the exhibition 'A RECORD OF UNDYING' (03 October - 15 November 2014). Also shown at no.w.here, London in October 2013. 16mm twin screen loop (durational) performance (1980 – 2013), 15 min approx. From an original collaboration with the late D. John Briscoe (1949 – 2013).
2. Shoe Test #2
Shoe Test #2 transmits and interprets as the prelude and preparation to the 30km walk on the notorious 'shoe test' track at the former concentration camp at Sachsenhausen. Based on my father's description, the work highlights the processing of transmitted memory, from the perspective of a second generation child of a survivor of the holocaust. The work explores the body in 'trauma' as a series of meditative actions are interspersed with the cynical slogan (attributed to Heinrich Himmler), alluding to the notion of moral excellence, conformity and conduct. The resulting moving image based work reveals the interpretive 're-enactment' of humiliation and submission.
The video work contained on this site are for educational/research purposes only. Permissions for downloading can be obtained from the artist. George Saxon's work is distributed through LUX, artists' moving image. lux.org.uk
External Links
Vivid Projects - Agency dedicated to exploring the convergence of film, video, performance and interdisciplinary practice.
Related RSS Feeds