The Mesh Warrior
Joined

Location

Dallas, Texas
Profile Images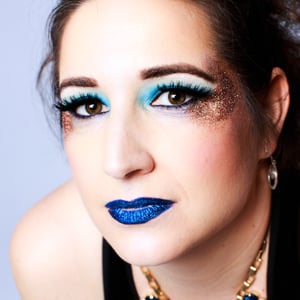 User Bio
I'm Mrs. Aaron Leigh Johnson-Horton. That is the long format. You can call me "Aaron," or "Aaron Leigh" or "TheMesh Warrior" or something else you may not want to share. Lately, I've preferred "Aaron Brockobitch," as in, "I'm 'bout to get all Aaron Brockobitch on that!" I digress. . .
Anyway, I have found that the spelling of my first name leads people to believe that I am an elderly Hebrew man. I happen to think highly of most elderly Hebrew men, but I am not one myself. I am a 30-something female, with a mesh-injured mother, and when meeting folks over the internet, I have found that "Aaron" is confusing and just doesn't get my message across. So now that you know that, call me whatever you like, but know that I am at your service as YOUR MESH WARRIOR. The subject matter of this blog is not funny, not at all a laughable topic, but I find I must inject humor to keep going some days. I hope it will help you through particularly physically or emotionally painful days.
I am not myself mesh injured, but I have lived alongside my mesh-injured mother for more than four years now, and I've met many, many others who've walked in her shoes, and maybe some that have walked in yours as well. I'm here to help you as best I can.
My journey started with the oppressively-constant ache in my own heart over my mother's condition. As I'm working on the art of listening, I felt it best to write my feelings rather than spew them at friends, family, strangers or anyone who might ask me to pass the ketchup. So I poured my heart onto the page, googled "medical mesh" or something similar, and came upon a site that seemed like it had something to do with transvaginal mesh, and without knowing much more, I submitted my writings, begging the someone-in-cyberspace to help me or allow me to help or just something I didn't know what to call yet. The editor of the site turned out to be the very experienced and highly-regarded, national journalist, Jane Akre. She responded to me almost immediately and told me she'd like to publish my story. I hadn't even told my mother I'd written it yet! Rather than ask permission, I said, "Yes- publish it!" deciding instead to ask mom's forgiveness should it later be needed.
I thank God every day for Jane and that she published my article. She eventually invited me to become an official contributor at Mesh News Desk [dot] com, so that is how I came to be known as Aaron-something-or-other, The Accidental Journalist, The Mesh Warrior.
Once my "hearticle" (as I like to call it) was published, and my mother saw the response and how many like us are out there, she became hopeful for the first time in years. She wanted to help; we wanted to help together. Here is the article that changed my world, and because of it, I will never be the same- life will never be the same: When Family Members Suffer – Watching a Loved One Hurt by Transvaginal Mesh.
We learned there are others, like you perhaps, and we wanted to help. We could not stay silent. We did not want to, and the world around me changed drastically as I met the women below, to whom I owe a great debt for teaching me, embracing me, and helping me learn how to help. Thank you for helping me pick up the pieces of my shattered paradigms, my shattered family, my shattered life; for listening, and for believing that I could in any way be part of the solution to this mesh mess. That's when I transformed into The Mesh Warrior, first in my heart and the rest came later.
Related RSS Feeds