JoEllen Elam
Joined

Location

Southern California
Profile Images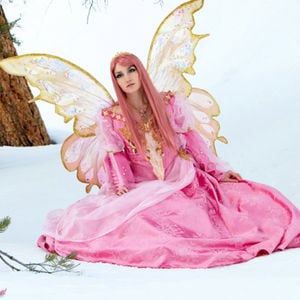 User Bio
Hello! My name is JoEllen Elam, but my online handle is 'Lillyxandra'. I work as a costume designer and make-up artist living in Los Angeles, California.
My interest in costume design and creation began in 2002, and I have since created over 100 costumes for various clients and personal projects. I have been trained in many techniques from interning with fashion designer Vannessa Riley, as well as working in the costume department at University of North Texas.
My work has been showcased in many magazines around the world, including Japanese Magazine "CosMode", Mexican Magazine "Cosplay Mix", United Kingdom Magazine "Cube", and French Magazine "Kogaru" as well as numerous websites. I've been a guest at conventions across the U.S., Mexico, Chile, Russia, Germandy, Italy, and so on to share my knowledge and love for the craft.
Throughout my career I have worked on many projects making costumes for videogame companies & night clubs, such as "Meteor Games" and "The Edison". I have also worked as a make-up artist for photographers & designers, such as Kucoon, Danial Jung, Jamis Vu, Katie Kay. Currently I am working as a key make-up artist and wardrobe for the Escapist webseries "There Will Be Brawl". I am also working in collaboration with photographer Kyle Johnsen of the international cosplay website "Cosplay.com" on a photo project showcasing cosplayers from aroud the world modeling my original fantasy costumes.
Related RSS Feeds