California Community Church
Plus
Joined

Location

Ventura Co., California, U.S.A
Profile Images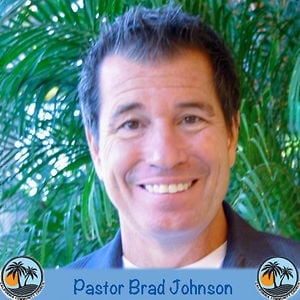 User Bio
Dr. Brad Johnson has advanced degrees from a highly regarded Theological Seminary. He has two daughters and is married to Karen. He has counseled literally thousands of people over 30 years, as they walked through the transitions of life and love. A common theme through those years has been, How Do I Forgive?
Dr. Brad Johnson recently released a new book on relationships, THE FOUR LAWS OF FORGIVENESS: How to Forgive Yourself and Others. The book hit number 2 on Amazon's Kindle best-seller list, on the day of its release and number 4 best-seller for relationships on Amazon-during a 24 hour tracking period.
Capturing spiritual principles, real-life examples, humor and his own experience of forgiveness and redemption, Dr. Johnson offers hope and help in this provocative and insightful new book.
Johnson has served as Pastor in some of America's most dynamic churches. He earned both his Masters and Doctorate.
Our Church's Core Values:
People Are Accepted
People can come as they are (authenticity).
Salvation Is Available To All
God reaches out to people in each circumstance of life. And people are seeking God from a variety of needs and for a variety of reasons. Steps to a relationship with God include: Confession, repentance and faith. Confession is a lifestyle of truthfulness about ourselves and our spiritual need; Repentance is a lifestyle with momentum toward God and the life He offers; Faith is believing that through the death and resurrection of Jesus, our sins are forgiven and we begin a new life in a relationship with God; People come to faith in Christ Jesus from different places in life and at different speeds and that is ok.
Spiritual Growth Is A Process
Love for and trust in the leadership of Jesus Christ grows within us. We trust and love at different speeds and are at different levels. We have experiences of forward momentum, some stalls, and occasional steps backwards. Christian maturity is both the possibility and goal of Christ's followers
God Is For You
We grow in the safe environment of God's love, which never changes, nor is it ever withdrawn. We can begin again, and again, and again
Relationships Matter
Community with others in the church is vital for spiritual growth
The Good News Must Be Shared
Inviting others into this life-changing life with Jesus Christ is an on-going purpose for each follower of Jesus Christ
Related RSS Feeds