Günter Schwaiger
Joined

Location

Madrid, Spain/ Salzburg, Vienna
Profile Images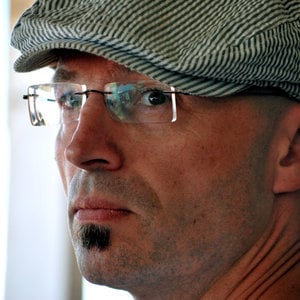 User Bio
Biographie:
Gunter Schwaiger was born in Neumarkt/Salzburg. He studied ethnology and drama in Vienna. After living and working several years in Rome and Milan he went to Madrid where has been a film and theatre director since the early 1990s. Director of documentaries, theatre, opera and fiction short films, much of them award wining. His works deal with communication problems and solitude in an increasingly cold society.
In 2005 he shot the documentary Santa Cruz for example , which recounted the discovery and exhumation in a Spanish village of six victims of Franco's dictatorship. The following year, with Tom Lavin, he organised the exhibition Massgrave which also dealt with the fall of Franco's regime. This exhibition was shown in Madrid, Salzburg, Buenos Aires and Mexico. In 2005 Schwaiger was awarded the City of Salzburg's Cultural Fund Prize. 2007 he won the "Time of History Prize" for the best documentary for HAFNER'RS PARADISE in the 52nd SEMINCI, Valladolid International Filmfestival. In 2009 he finished ARENA, a documentary about bullfight in coproduction with TVE and ORF which provoked a big scandal during his premieres in different countries. In 2011/2012 he's preparing the premiere of his new documentary IBIZA (occident) and other new productions.
Filmography and theatre:
2011/2012
Preproduction for the feature film "The Contract" (Der Auftrag)
Preproduction for a new documentary
2011
production, direction and cinematography
oft he documentary "IBIZA (occident)", HD 86´, ibizadoc.com
2010/2011
production of a new documentary in Ibiza and a first feature fiction film
2009 /2010
production, direction and cinematography of ARENA,
documentary, 105 min, HD, arena-film.com
2007
written, directed and produced "HAFNER´S PARADISE"
documentary, 74 min. Beta SP , hafnersparadise.com
2007
Collaborates with the director Freddy Más in his script "Amanecer de un sueño"
2006
Cofunder of the international filmmaker group "IMAGENES CONTRA EL OLVIDO" imagenescontraelolvido.com
2006/2007:
CoWriter of the script of the director Achero Mañas "Who is Carlos Buendía"
2005/2006:
Installation "Fosa comun" (Massgrave) – in collaboration with Tom Lavin Gallery El Ojo Atómico - Madrid
2005/2006
"El Encargo" script for feature film
Coproduction Austria - Spain
2005: Directed and produced "SANTA CRUZ...FOR EXAMPLE"
documentary, BetaSP, 66 min., color
2004:
Directed for Television the Opera "Triunfos y Lágrimas"
Artistic Director: Jordi Savall, HerspérionXXI, Barcelona
2003:
Director of the World First performance of the opera "Horizonte Cuadrado" from César Camarero
Teatro de la Abadía, Madrid / in Coproduction with Teatro Central, Sevilla
2000/2001:
"The Excursion", 35mm, 17 min., color, Spanish
1998/99:
"NO MAN´S LAND ", 35 mm, b/w,17min., Spanish
1996/97:
"Five Feet and one desire", 35 mm, 19 min., color, Spanish
1994/95:
" SUPPENKASPER " ( "LEON"), 16 mm, b/w, 17 min.
1994:
"The unusual end of a breakfast in eternity"), 16mm, b/w, 12 min.
Related RSS Feeds