DoopoDoopo
Joined

Location

LONDON
Profile Images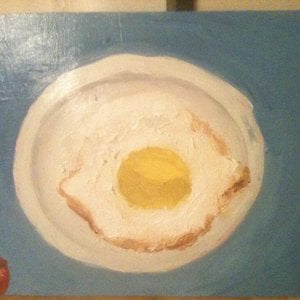 User Bio
Since its founding in June 2012, the independent London DoopoDoopo CIC Gallery and Boutique is growing into an essential resource for local artists. Continually ahead of the mainstream gallery curve, DoopoDoopo CIC is been an important forum for some of the art scene's most exciting burgeoning movements including lowbrow art, craft, the DIY movement, skate culture and graffiti art. Committed to exhibiting cutting-edge work, DoopoDoopo CIC Gallery is featuring artists who may have intimidated more traditional gallerists, offering them a venue for experimentation and risk-taking.
In a wildly fluctuating art scene, DoopoDoopo CIC Gallery is aiming to remain a reliable constant.
Part of the DoopoDoopo CIC Gallery mission is to embrace the spectrum of creativity beyond the visual arts. Through their onsite shop, the gallery offers an opportunity for an array of London-based and nationally-recognized designers and artists to sell design-savvy and handmade goods in disciplines from textile-arts to jewelry and furniture. Accessibility is one of the cornerstones of DoopoDoopo CIC Gallery and Boutique, and they continue to appeal to a wide audience in both the gallery and shop.
DoopoDoopo CIC is specialising in affordable, high quality, locally sourced art, on a sale, commission and rental basis, as well as offering a range of complementary products and services including; art consultancy, art workshops, SWAP events, and many more. We are recently refurbishing an additional space to turn it into a Cinema, Theatre, Tattoo Studio and a Workshop Space. DoopoDoopo CIC is a not-for-profit organisation which exists to support South East London based visual artists, both emerging and established, through a range of services and activities designed to help them develop their careers and gain exposure and promotion for their work. With artists at it's heart, DoopoDoopo CIC functions in a unique fashion, operating a membership system which gives artists a range of benefits including their own web page, access to exhibition, career development and promotional opportunities, as well as help and advice, networking events and discounts on art supplies and framing.
Tel: 0203 632 5041
Hours: Tues-Sat 11.30-6 | Sun 12-5 | Closed Mondays
Agata | info@doopodoopo.co.uk
Related RSS Feeds