NAFIS
Joined

Location

NEW JERSEY
Profile Images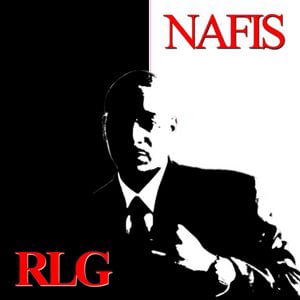 User Bio
NAFIS is one of the most talented young, artist in the game right now. A producer, song writer, rapper and record label owner. He started his journey in the music business at the early age of 18 and in that short time he's made a name for himself and accomplished things that people his age can only dream about. When describing his musical style and his unique perspective on life NAFIS sums it up best as "Real Life Music. I call it Real Life because I take my real life experiences and apply it to my music and I take real music and bring it to life." NAFIS formula for winning is simple. He explains, "The people who have been continuously successful in this music business are aware of what's old and new and have their ears open to everything. They study what works or not, add or subtract what's useful and then create their own angle..ain't nothing new under the sun."
NAFIS' debut album was Real Life Music; Clean Cut / Links Low and with his new album Highly Organized he combines his influences to create a super MC. In his current MC incarnation he rhymes with the boastfulness of a young Big Daddy Kane or Biggie when he moved from ashy to classy, balling out of control and focusing on glamour and the glitz. The alternative, artistic appeal of De La Soul comes from when NAFIS was deep into Thrasher Magazine and considered himself a skateboarder when he was a pre-teen. He was also influenced by the live music elements of the Fugees and even Stetsasonic. As the creator and the MC NAFIS is able to ride his beats and perfectly hit the sonic pockets.
His lyrical content is a combination of street drama and clever couplets. That built in hustler's spirit originated with his colorful past and continues to unfold as he creates his own future. Hailing from Essex County (Newark , East Orange, & Orange) in New Jersey he also spent time in the suburbs. He's lived with both parents separately and spent time in the south with his extended family and relatives. NAFIS has seen it all, the best and the worst of times. NAFIS has also dealt with serious health problems that most people his age can't even comprehend. A few years ago he had to deal with losing his sight and dealing with becoming legally blind. The whole experience led him to create his beatsrtumental album, Clear Vision because all he had was the music and that provided the inspiration to get through what was happening to him. Every experience has played a part that makes his music what it is. When he was reunited with his Mother as a pre-teen he was exposed to the artsy world of the village and NYU's academic way of thinking. Because of her new job he gained insight into another vibe that would add even more dimension to his music. He also attended the prestigious institution as a communications major but he decided to leave school and pursue his career in the music industry when things started taking off.
NAFIS always wants to bring new levels to his art ad craft especially with live performances. He has rocked stages with the Black Eyed Peas, Channel Live and KRS One, Roots and Wu Tang Clan and many others. Through that he learned to add the live element and formed his band the RLGs. They are there specifically because as NAFIS says, "When people get to the live show there's such a connection between the crowd and the band and with the music and the audience. You can see people's reaction to the drums, and how they really feel it... That's live music!" He's also planning on touring to assure that his fans will come out anyplace and anywhere to see his energetic show.
Finally NAFIS wants his artistry to be recognized and respected. With his typical charm he adds, "I want people to know every aspect of the music. I don't care about being respected for being a street dude or being from the hood and keeping it real and all that, that speaks for itself. I'm already well respected by my family and closest friends in neighborhoods all over the country that I call home…so none of that matters to me. I want to be respected for my craft . I want my accomplishments to be acknowledged. I want to be respected for the great musician that I am , and respected for the great music that I make. My goal is to bring the quality of hip hop up right now." With his determination and talent NAFIS is sure to make a new classic with his latest album Highly Organized coming out on his own label Real Life Music.
NAFIS who's name means the "precious one" calls himself "Fiso-Maximum The Most High." is going to be at the top of the everyone's list as the best rapper, producer and independent label owner of this decade.