Kendra Jones Morris
Joined
Profile Images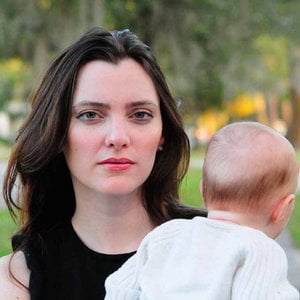 User Bio
KENDRA JONES MORRIS
RESEARCHER, CULTURAL LIAISON, DOCUMENTARY FILMMAKER , ENTREPRENEUR
ruralrev.com
Documentary filmmaker focusing on environmental/social issues and the grass-root individuals taking on the mission, Ms. Jones Morris is familiar with a wide scope of working conditions and cultural differences.
In addition to filmmaking, Kendra has taught on the college level for over four years and created a line of body products that were featured in the celebrity pre-Emmy gift bags to help fund her work and to help fund non profits throughout Kenya, Central America, China, Caribbean and the United States.
Her work in China enabled her to work with all levels of government for pre-production of the documentary, "A Plan for Water" focusing on her dad's environmental research with the Chinese government over the last ten years. In Central America she was able to work directly with the now exiled Honduran President Manuel Zelaya while shooting pre-production for the feature length film, "The Bohemian" in an attempt to bring tourism to the country. Kenya, provided the background for her first feature documentary, "In The Name of Aid" (previously "Missionary Kid"), which has received high reviews for it's intimate portrayal of faith based aid workers in Nairobi. Her experiences as a cultural liaison in the Caribbean, mediating between large corporations and developing tourism nations to ensure every individual's needs are met, has enabled her to met with ministers of state on social and development issues to take place over the next two years.
The skills she's acquired while working with varied people across the globe has aided her greatly in her ability to bridge the gap between vision and execution to direct the perfect documentary.
---------
Ms. Jones Morris was raised on a family farm in rural Missouri by former Peace Corps volunteer parents, recently completed her Graduate Certificate in Maya Studies (Anthropology department), is an Element clothing Advocate, wife and proud mother of baby Gisele.