Adrienne Smith
Joined

Location

San Francisco
Profile Images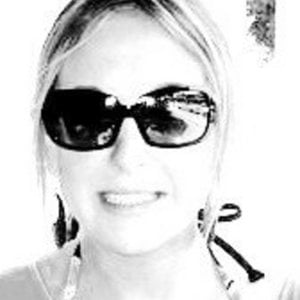 User Bio
Activities: Communication, painting, drawing, reading, writing, film, and arithmetic.
Interests: Good causes, marketing, living beneath my means, and making as many new connections and friends as possible.
Favorite Music: Anything with words and not jazz.
Favorite TV Shows: Californication, Seinfeld, and the evening news.
Favorite Movies: So many! The Breakfast Club, Kill Bill I & II, Seven Years in Tibet, Big Fish, and The Nightmare Before Christmas.
Favorite Books: Of Mice and Men, Charlie and the Chocolate Factory, the Aims of Argument, Bram Stoker's Dracula, the Importance of Being Earnest, and Comfortable With Uncertainty.
Favorite Quotations: "No matter where you go, there you are." - Confucius
"Fame is a vapor, popularity an accident, and riches take wings. Only one thing endures and that is character." - Horace Greeley
"She's a free spirit now, but she better watch her step."
About Me: I try to live my life from the standpoint of being the best person I can be.
Related RSS Feeds
Adrienne Smith does not have any videos yet.
Recent Activity
Adrienne Smith does not have any activity yet.