James Harris
Joined

Location

Falmouth, England
Profile Images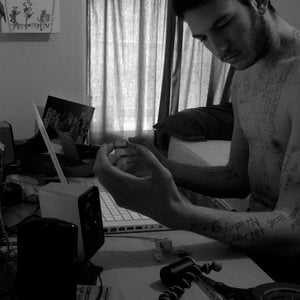 User Bio
I am a filmmaker. A director primarily, but I've covered almost everything in my quest to learn more. I still write, edit and produce as well as directing. I graduated from Film at Falmouth in 2012.
Film is my passion so I make short films, but I also create video content of various descriptions, such as promotional videos, trailers documentaries and just-for-fun projects. I'm looking to try my hand at some music videos soon, as I love music and I love working on music videos. Ultimately I would love to make features, and i'm working towards that everyday. If I can keep making films for a livelihood, i'll be a happy man.
Besides my love of film, I also have a pathological need to cause myself physical damage. I ran the London marathon in 2008, then turned to road cycling, competing regionally in 2009. With my move to Falmouth I took up rugby and surfing and competed for the University in the 2011 BUCS Surf Championships.
I also love photographic projects, watching other peoples amazing videos, and I also have a big passion for theatre, which is actually where I started. I directed Macbeth and then Rosencrantz and Guildenstern Are Dead in 2008 and 9 respectively, at the Limelight Theatre in Aylesbury.
Related RSS Feeds