Zbiok
Joined

Location

Wroclaw, Poland
Profile Images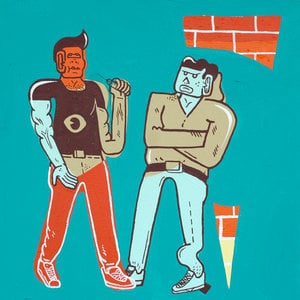 User Bio
Zbiok`s works are rooted in street art. It is a painting with a profound message – the artist takes part in the dispute concerning problems of the modern world in the global sence. He is
a committed artist, in all meanings of this term. He does graffiti, but feels equally confident in
easel painting. He has devoloped a style that is both recognizalble and convincing. Czajkowski
feels at ease in the realm of signs and symbols of popular culture. He can use them and process them for his own purposes, conscoiusly and creatively.
It is the kind of painting that seems valuable to me because of its totality. It appropriates
the surroundings, endowing them with a new quality, not just aesthetically, but also ideologically.
Zbiok has no respect for any authority, he undermines it sense deprives it of meaning. He is an anarchist and he openly admits it. At the same time, his painting displays the awereness of the medium, also in the sense of its tradition.
The artist`sorganizational activity and perfect orientation in modern street art is of importance here. And it is thanks to artists like Sławomir Czajkowski that it has long become part of mainstream art.
Related RSS Feeds