joartist1
Joined

Location

Chennai / Mumbai - India
Profile Images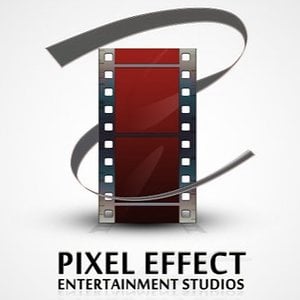 User Bio
joshua - Film Maker
About: PEP-MPIT main focus is towards Integration and Research in Motion Picture Production using latest Innovation and Technology . Focus is to create a platform to assemble Film Makers, 3D / Visual Effect Artist, Technocrats, Innovators, Technologies, 3D / Visual Effect Studios, Cinematographers, Art Directors, Editors, Music Composers and all rest of technical crew from all over the world to work on Films or Ad Film Making. PEP will be the channelizing platform to work on various projects assembling the needed and best of the talent from around the Globe.
Today Film Industry has grown digital and its become the creators pallet to vision an IDEA to Motion Picture Making and Production. It all requires a detail update and knowledge of the technology and innovations behind the creation process both in integrating, innovation and execution of the final output. Only that makes the IDEA say WOW. I am here to bring you the knowledge required and integrate the talents from all over the world, that will help you in Motion Picture Production. As a team, with our vast industry experience and specialization in the field of entertainment, infotainment, we will and can deliver high quality solutions to various customers - Film Makers, Film / Ad Producers, Channel Producers etc., with World Class and Hollywood standards related to Media, Films, Ad Film Making
Mission: Our Mission is to find the right talented artist from all over the world to work on a project - whether it is a Film, Ad Commercial and to provide innovative solutions to our customers, in the Media, Film or Ad Industry using state of the art technologies and expertise on the core methodologies and latest practices. To work on optimized budget, time frame and uncompromising quality in what ever nature of Project we work. Commercial Motion Picture Production is not only an art form, but a format that involves Huge Budget - So Integration of Artists and Technical Crew is our Mission to work on various projects to Commercial Success.
the set strategic goals to achieve our vision.
1. Customer Satisfaction
2. Targeting High Growth
3. Timely Delivery
4. Dedication
5. Commitment
6. Continuous Improvement
7. Integration of Artistry and Technology Innovation from all over the world
Product and Services:
Hi-End 3D and VFX Services, Production and Solutions.
Hi-End Live and CG Cinematography Services, Production and Solutions.
Live, HDRI and Image Metrics Photography Services, Production and Solutions.
Motion and Performance Capture Services, Production and Solutions.
Pipe-line Integration Services and Solutions.
Film Making and Ad Film Making Production and Service
Please Mail me to joshua_51@rediffmail.com. PEP - MPIT is right now looking out for passionate, energetic, talented, experienced Artistic and Technical Crew, Film Directors, Film/Ad/Media Producers from all over the world to collaborate and work on Project to Project basis. Interested to work as a team with PEP - MPIT, do mail your resume to the above e-mail ID or reach me through my FB or through my App. Will get in touch with you as soon as possible, Thank you
facebook.com/joartist
in.linkedin.com/in/joartist/
email : joshua_51@rediffmail.com
Phone: +919940335476
Related RSS Feeds