Community Media Hudson Channel
Joined

Location

Sleepy Hollow-Tarrytown
Profile Images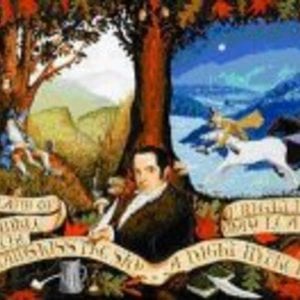 User Bio
The Community Media Center on Hudson Vimeo Channel page reflects the interests of the Sleepy Hollow, Tarrytown with an outreach to Westchester County residents and organizations.
The Sleepy Hollow-Tarrytown Community Channel is produced by Community Media on Hudson of Sleepy Hollow-Tarrytown, a nonprofit P.E.G. access TV/media organization founded 1983.
Community Media Sleepy Hollow-Tarrytown provides a web and cable based forum for local information, news and community expression.
The station has provided production, programming, scheduling, program development, studio facilities and media journalism labs to the local area and produced over 21,000 local community programs since 1982.

Community Media on Hudson provides community media literacy workshops to residents of Sleepy Hollow, Tarrytown a on a first come first serve basis.
High school, middle school and college students seeking credited internships will find a diverse selection of internship possibilities covering media arts, television, news, web technology, performing, theater, digital and print arts, advertising and special projects for life-work.
Facilitates local video production groups/training: seasonal after school media clubs.
CMH and Sleepy Hollow-Tarrytown programs community access shows on the local public access channel 15 to over 50.000 Westchester Cablevision subscribers
If your organization or local business is looking to create media content to broaden your message across platforms, consider using our production and social media services.
CMH welcomes residents, organizations and commerce to get involved with the media center and learn more about local communications.
Location (new)
Main Street Media Center (accessible to disabled)
54 Main Street Tarrytown, NY 10591
James House Studio
James House Mansion on Phelps Hospital campus
700 North Broadway
Box 830, Sleepy Hollow, NY 10591
Services and facilities
Cable studio production--talks shows, forums, reports.
Field coverage of events, lectures, meetings. documentaries, news, tours, VNR's
Digital media production and editing services.
Community Facebook and Youtube creation, development and management.
Local merchant and business reports and tours
Email
communitymedia@optonline.net
Secondary email services
SleepyHollowTarrytown@gmail.com
SleepyHollowTarrytown@mail.com
sleepyhollowtarrytownhub@gmail.com
communitymediaonhudson@gmail.com
Twitter
SleepyTarryNews
SleepyHollowNY
Facebook
Sleepy Hollow Tarrytown (friend page)
Sleepy Hollow-Tarrytown (LIKE page)
Sleepy Hollow, New York (LIKE page)
Tarrytown, New York (LIKE page)
Village of Sleepy Hollow, New York
Youtube
SleepyHollowTarytown
CommunityMediaHudson
SleepyHollowNewYork
Phone
914-316-5232
Community Media on Hudson
ADVISORY BOARD
Heidi Torpey Conden
Elizabeth Garris
Rob Miss
Kevin Meade
Constance Outlaw
Matt Gullotta
Marion Randazzo
Niel Richuitti
Rich Binkele
Station Manager
Sunny McLean