Jessica Gallant
Joined

Location

Los Angeles CA/Cleveland OH
Profile Images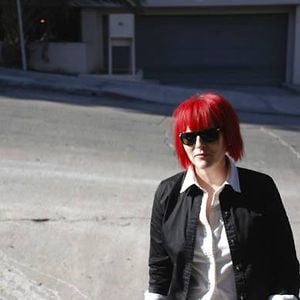 User Bio
Jessica Gallant
Director of Photography/Cinematographer
I specialize in feature films, documentaries and music videos.
B.A. in Cinema from Columbia College Hollywood (summa cum laude)
B.A. in Psychology from Youngstown State University (magna cum laude)
I've been an admininstator on the Cinematography Mailing List (cinematography.net) for the past 16 years. I also taught digital cinematography at Columbia College (my alma mater) for two years and was a cinematography consultant for iCreate.com for two years (the start up was an unfortunate victim of the great recession and no longer exists).
Feature Length Projects:
'E.V.P.' (2014) - Dir. Brandon Batain
'Cyblings' (2013) - Dir. Aaron Kahle
'Novice' (2013) - Dir. Rylan Williams
'Tales from Morningview Cemetery' (2013) - Dir. Dayna Nofke
'Infected' (2012) - Dir. Filip Maciejewicz
'The Control Group' (2012) - Dir. Peter Hurd
'By the Wayside' (2012) - Dir. Mike Cuenca
'Blood Redd' (2011) - Dir. Brad Palme
'Brides of Horror' (2010) - Dir. Heidi Martinuzzi
'This is Drop Dead' (2010) - Dir. Jessica Gallant
'Scenes from Oblivion' (2009) - Dir. Mike Cuenca
'Angels of Death' (2008) - Dir. Menetie Ejeye
'Dimples' (2008) - Dir. Dusty DePree
'Hollywood Dot Com' (2007) - Dir. James Bruner
'Substance of Things Hoped For' (2006) - Dir. Greg Morgan
'Tom's Wife' (2004) - Dir. Alana Cash
'Inescapable' (2003) - Dir. Helen Lesnick
'Lesbian Psycho' (2002) - Dir. Sharon Ferranti
'Life on a Leash' (2002) - Dir. Susan diRende
'Moose Mating' (2001) - Dir. David Grae
'Elements of Society' (2001) - Dir. Chris Armbruster
'Life On The Bridge' (2001) - Dir. Rachael Rowan
'The Playaz Court' (2000) - Dir. Greg Morgan
'Hangman' (2000) - Dir. Ben Chitanda
'An Intimate Friendship' (2000) - Dir. Angela Hughey
'eighteen' (1999) - Dir. Brandon Fowler
Cable/Internet Series:
'Relationships' (2012) - Dir. Ernest Pierce
- 'Innocent Eyes' (2012)
'Crossing the Line' (2011) - Dir. Jeff Johnson
- Los Angeles, pilot pt. 1 (2011)
- Japan, pilot pt. 2 (2011)
'The Tea Party: Rebel Yell' (2011 - pilot) - Dir. Chris Nooney
'Untitled Torres Project' (2011 - pilot) - Dir. J. Gallan
'Oblivion: the Series' (2009/2011)- Dir. Mike Cuenca
- Blueprint For Joy (pilot, 2009 - additional cinematography only)
- When The Shits Hits The Fan (2009)
- Revenge (2009)
- Johnny Remember Me (2010)
- How Low Can A Punk Go (2010)
- The Phone Call (2010)
- Punish Or Be Damned (2010)
- Die Die Die My Darling (2010)
- I Heard A Rumor (2010)
- What Love is (2010)
- Madcap Laughs (2010)
- Goo (2010)
- Accidents Never Happen (2011)
- Crazy Rhythms (2011)
'Diary of a Wedding Planner' (2010) - Dir. Beth Spitalny
- Wedding Nazis (2010)
'Q on the Move' (2004) - Dir. Elizabeth McDonald
- untitled pilot (2004)