rick sammon
Plus
Joined

Location

Croton-on-Hudson NY
Profile Images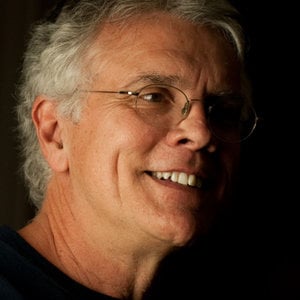 User Bio
Rick Sammon, a Canon Explorer of Light, is one of the most active photographers, lecturers and instructors on the planet. The dude just can't sit still. In fact, in 1962, the nuns at St. Annes in Garden City, New York tied Rick to his chair with his belt in an effort to get him from squirming around! "It was the wool pants that I had to wear in June that drove me nuts," says Sammon. "To this day, that's why I don't like getting dressed up."
Rick has published 36 books. He types fast, although the got an F in typing in junior high. His series of 3-D books for kids (Rick is a kid at heart) was one of his favorite projects.
Rick's best-selling books include Secrets of HDR Photography, Exploring the Light, Face to Face and Digital Photography Secrets. His book, Flying Flowers won the coveted Golden Light Award, and his book Hide and See Under the Sea won the Ben Franklin Award.
Rick also has four apps – iPhone and iPad – on the iTunes store
Rick's apps include:
• Rick Sammon's 24/7 Photo Buffet for – an e-book that offers 24/7 access to Rick's best photo tips, tricks and techniques. iPhone and iPad versions available.
• Rick Sammon's Social Media Marketing for Photographers, a series of Quick Time movies that features Rick's tips on Social Media. iPhone and iPad versions available.
• Rick Sammon's Life Lessons We Can Learn From Mother Nature, a collection of Rick's favorite wildlife photographs accompanied by inspirational quotes. Mini-lessons on wildlife photography are also included, as well as quick Photoshop tips. iPad version only.
• Rick Sammon's Butterfly Wonders, a beautiful collection of Rick's favorite butterfly photographs accompanied with information on each animal by butterfly expert Alan Chin Lee. A comprehensive course on close-up photograph is also included.
Click here to see an ultra high-tech movie about one of Rick's apps.
Rick, a member (Fellow in Residence, '84) of the Explores Club, has photographed in almost 100 countries around the world - and only got sick in two. Since his rescue from the Highlands of Papua New Guinea in 1992 (see photo below) Rick has given more than two-dozen photography workshops (including private workshops) and presentations around the world each year.
Rick co-founded the Digital Photography Experience (dpexperience.com) podcast with wildlife photographer and high-tech guru, Juan Pons. The bi-monthly podcast features listeners questions and interviews with top pro photographers.
Rick also hosts several classes on kelbytraining.com.
Rick, who has been nominated for the Photoshop Hall of Fame, is considered one of today's top digital -imaging experts, cutting through lots of Photoshop "speak," making it fun, easy and rewarding to work and play in the digital darkroom.
Rick is a NOGI (Underwater Oscar) winner and DEMA Hall of Fame inductee.
When asked about his photo specialty, Rick says, "My specialty is not specializing." That's because he does it all.
Rick, pictured below on the left, is not related to the 1940's movie star, Riccardo Simmone. :-)
Meet Rick - the video.
Here is a nice article about Rick.
Below are links to some of Rick's books.
HDR Photography Secrets
Studio and Location Lighting Secrets
Digital Photography Secrets
Confessions of a Compact Camera Shooter
Rick Sammon's Field Guide to Digital Photography
Flying Flowers
Rick Sammon's Travel and Nature Photography
Rick Sammon's Complete Guide to Digital Photography
Rick Sammon's Exploring the Light
Face to Face
Related RSS Feeds
Recent Activity
Great job Raymond - shooting and editing!