Kyle McMahon
Joined

Location

Surrey
Profile Images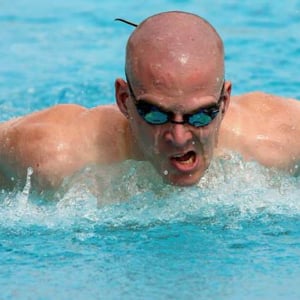 User Bio
I have a dream – a dream to be the best. I invite you to join me on my journey to represent Canada at the 2016 Paralympic games in Rio de Janeiro, Brazil. Through your support, I can represent Canada at my full potential – your financial contribution will be well recognized for helping me to reach my goal.
My name is Kyle McMahon, but I am more known as Kyle "The Tank" because I show great strength in potential for becoming part of the Paralympic team. For example, I won a gold medal and broke two national records at the London2012 trials. This accomplishment is the result of hours of training and cross-fitness exercise, swimming technique and sheer determination.
My story:
At age four, during the Christmas of 1995 I was traveling in our family car, going home for the holidays. With my mom and sister both in the car with me, we were hit from behind in a rear-end collision that left me with debilitating hind-brain damage. I was in a coma for two weeks at BC Children's Hospital where I remained for a period of 2.5 months. Shortly thereafter, I started my rehabilitation at Sunny Hill hospital. After about one year, my rehabilitation allowed me to focus on other aspects of life, which included swimming. From then on I have dedicated most of my free-time to the training of this sport.
I started competitive swimming at age nine, with the Special Olympics in Prince George, and from there have moved to several clubs where I am recognized as an elite athlete. While living with my grandfather, I now swim with the Surrey Knights and receive reduced cost training and support from Innovative Fitness and Pure Form Physio in Langley.
I have represented Canada at the 2009 and 2010 World Championships and the 2011 Para-Pan Pacific Championships. I had the privilege of representing my home club, the Surrey Knights Swim Club, at the 2012 Paralympic Trials in Montreal. Although I missed the chance to compete in London, these experiences have led me to even greater ambitions.
Currently, I am a student, working toward my BA in Technology at Kwantlen Polytechnic University where I maintain an above average academic standing. In order for me to continue my competitive swimming career and ultimately reach my goal, I need your support. Any support you can provide through financial or other means are greatly appreciated and will be the catalyst for helping me to compete for Canada at the 2016 Paralympic Games in Rio de Janeiro.
Related RSS Feeds