Ken Rutkowski
PRO
Joined

Location

Los Angeles
Profile Images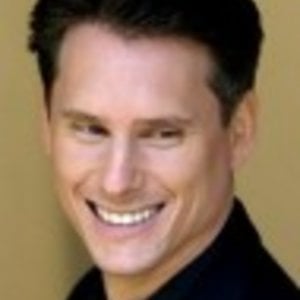 User Bio
Ken Rutkowski is one of the most broadly-informed and connected people in the media, entertainment and technology (MET) market. Part pundit, part matchmaker, part strategist – Ken helps start-ups to multi-national corporations understand the trends shaping their industries and connect with the people that matter. His daily Internet and radio talk show, World Tech Round-Up, is a must-listen-to source of inside information for listeners in over 40 countries – regularly scooping the major media and giving perspective to emerging trends, developments and industry maneuvers. An astute strategist, Ken combines a deep understanding of MET convergence with an insider's perspective of the problems facing the industry today – helping clients craft breakthrough strategies that leverage innovations in the digital economy.
As a media personality and industry figure, Ken has been profiled in The Wall Street Journal, Fox News, BBC, Wired, Business Week, The Red Herring, Internet World, Electronic Media, Online Journalism Review, Chicago Tribune, Chicago SunTimes, Boston Times, Asahi Shinbun, Bangkok Times, Finland Helsingin Sanomat, Yahoo Internet Life and dozens of other publications worldwide. He has been a featured presenter, speaker and moderator at technology and media conferences hosted by industry organizations, like: The Consumer Electronics Show (CES), The National Association of Broadcasters Convention (NAB), CTIA, - The Wireless Association, National Association of Television Program Executives (NATPE), IBC Conference, ITA, Digital Hollywood, Internet World, Streaming Media, COMDEX, N+I Interop, Radio Ink, LA Games Conference, XMediaLab, MipTV/MILIA, Seoul Digital Forum, GadgetFest, Future of Television Conference and Milken Institute. Ken has cultivated extensive relationships, ranging from the biggest tech companies (Microsoft, Sun, Nokia and IBM) to the motion picture studios. He has particular networking reach into the local software development and media companies, IT outsourcers and consultants.
Ken has also created and hosted various technology programs on the following radio networks: NPR, ABC, WLS Chicago KHOW Denver, CNET Radio San Francisco, and BBC. Professional associations Ken is a founding member of the Streaming Media Executive Committee, and is on the board of several media, entertainment and technology companies.
He is a guest lecturer at prestigious universities such as Loyola University, Northwestern University, and University of Illinois - Champaign/Urbana to name a few. He has also been a guest speaker at Massachusetts Institute of Technology, University of Southern California, University of California - Los Angeles, San Diego, and Berkeley and other top tier colleges and universities.
Related RSS Feeds
Recent Activity
I love the video clip from Peter Guber talking about the mobile wallet before ApplePay even hit the market! Great interactive presentation. Thanks Ken!