Profile Images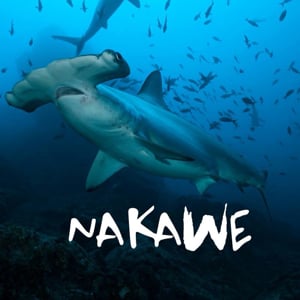 User Bio
Nakawe es una entidad no lucrativa, fundada por Regina Domingo, que tiene como objetivo educar y concienciar a la humanidad, especialmente a los más pequeños, en el cuidado, respeto y conservación de nuestro planeta.
Nakawe tiene como proyecto inicial de urgencia la conservación de los santuarios marinos: la protección de los ecosistemas marinos y sus especies. Este proyecto va enfocado, concretamente, a proteger los tiburones y especies marinas de la Isla del Coco.
La Isla del Coco está ubicada en el Océano Pacífico aproximadamente a 532 km al suroeste de Cabo Blanco en Costa Rica y cuenta con una zona terrestre de unos 24 kms cuadrados. Es una Área Marina Protegida, designada por la UNESCO como Patrimonio Natural de la Humanidad y por la Convención de Ramsar como Humedal de Importancia Internacional; entre otras designaciones.
Este proyecto tiene como objetivo dar a conocer la grave situación comprometida debido a las actividades de pesca ilegal en este santuario marino: los guarda parques de la isla y los voluntarios se encuentran constantemente lineas de pesca y anzuelos dentro de las millas de la Área Protegida alrededor de la Isla del Coco, millas que se convierten, potencialmente, en una abundante cantidad de atunes y tiburones capturados ilegalmente y, por extensión, una gran cantidad de biodiversidad padece el mismo daño.
Nakawe tiene como objetivo compartir este problema, así como otros problemas mundiales de urgencia, y a partir de su mediación conseguir más medios para su protección.
NAKAWE, ha nacido para acoger proyectos destinados a mitigar problemas de impacto mundial, proyectos que sirvan para crear un cambio en la conciencia social. Cualquier propuesta que se aporte a Nakawe y que abarque un área o ámbito será valorada y estudiada por la organización para la gestión del mismo.
---
Nakawe is a nonprofit organization founded by Regina Domingo, which aims to educate and to aware people, especially children, about how important is the care, respect and conservation of our planet.
Nakawe has an initial emergency project the conservation of marine sanctuaries: the protection of marine ecosystems and species. This project is focused specifically to protect sharks and all marine species from Cocos Island.
Cocos Island is located in the Pacific Ocean, around 330 miles from the southwest of Cabo Blanco in Costa Rica and has a land area about 14 square miles. It's a Marine Protected Area, designated by UNESCO as a Natural World Heritage and designated by Ramsar Convention as a Wetland of International Importance; among other designations.
This project aims to aware the serious situation due to illegal fishing activities in this marine sanctuary: the park rangers on the island and volunteers are constantly finding fishing lines and hooks within the Protected Area miles around Cocos Island, miles that dangerously become in a huge quantity of tunas and sharks illegally captured and, by extension, a lot of biodiversity that suffers the same.
Nakawe aims to share this problem, as well as other urgent global issues, and from the mediation expects to achieve more protection.
Nakawe, was born to apply projects aimed at mitigating problems of global impact which create a shift in social consciousness. Any proposal as contribution to Nakawe, that covers an area or field, will be valued and studied by the organization for its management.
Related RSS Feeds
Recent Activity
Owesome footage! Great narrative! Humankind is full of shit...