henry bendinelli
Plus
Joined

Location

Portland Oregon
Profile Images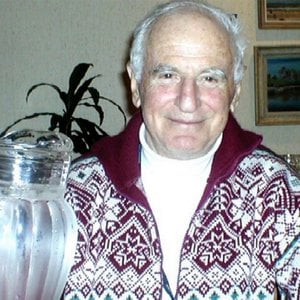 User Bio
Every day you ski, ADDS an extra day to your life. That's why skiers live a long time. I'm 85+ now (Feb 2010) this is my 73rd year of skiing, and life has been a pleasure---all the way.
Finance is my Vocation, and skiing is the Avocation which allowed me to get out of the concrete canyons and into God's clear air, and to view his mountain masterpieces.
My ski instructor days commenced some 50+ years ago (I lost count) and one of my recent pupils taught me the reason skiers hold their first instructors in such high regard---even affection. It's because skiing is more like flying than flying itself. The person who teaches you to ski is the person who gave you wings. Who can ever forget such a person!
.
Some 40 years ago (1970) I started the Mt. Hood Skikats club which has rewarded me with dozens and dozens of splendid friendships, and has also resulted in several fine marriages amongst the club members---ALL of which are working beautifully.
A splendid ideal for any person would be to be a fine physical athlete, and also a fine MENTAL athlete.
Whether or not I personally have lived up to those ideals, of two things I can assure you: life has been a splendid joy, and also, -----------------I'm going skiing as soon as possible.
Henry J. (Hank) Bendinelli
PS: Come with me, and let's us fly down the mountain together!
Related RSS Feeds