Kapatiran Party
Joined

Location

Philippines
Profile Images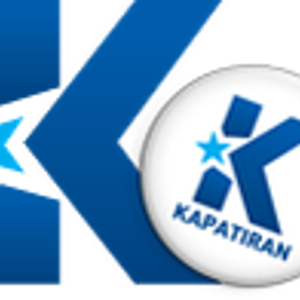 User Bio
Kapatiran Party (Kapatiran, lit. "The Brotherhood"), also known as the Alliance for the Common Good, is a registered national political party in the Philippines that stands on a platform with clear and specific policy objectives all aimed at enhancing the common good, promoting the politics of virtue and the politics of duty. It was accredited as a national political party on 8 May 2004 by the Commission on Elections.
Dedicated to work for the common good of every Filipino, regardless of religion and social and economic status in life, Kapatiran aims to make politics an effective means for the integral development or total well-being of all rather than a tool for the advancement of a privileged few; to help make every Filipino a vehicle for social and political transformation; and to help translate into reality a government of the people, by the people and for the people.
Founded on universally accepted principles and tenets on social justice, Kapatiran focuses on moral principles, not political expediency; on the needs of the poor and vulnerable, not those of the rich and the powerful; on the pursuit of the common good, not the demands of special interests; and on the culture of life and peace, not the culture of death and violence.
Ang Kapatiran upholds human life in all its forms and stages. All are important. One aspect of human life affects another.
The precondition for sustaining a consistent ethic of life is a "respect life" attitude or atmosphere in society. Where human life is considered cheap and easily wasted, eventually nothing is held sacred, and all lives are in jeopardy.
A consistent ethic of life means being pro-life across the board – opposing abortion, artificial contraception, the death penalty, euthanasia, sports whose main aim is to inflict physical violence or harm on the opponent, torture to extract confession from an accused or a suspect, hazing, maltreatment of prisoners, pornography, prostitution, fraternity violence, the culture of guns, death and violence, vendettas, the arms race, poverty, corruption, and unsafe working conditions.
A consistent ethic of life should be the moral framework within which all issues in the political arena are to be addressed. The consequence of a consistent ethic of life is the provision of a standard to test public policy, party platform, and the postures of candidates for public office.