ABC Mannequins
Joined

Location

Milano, Corso Como, 5
Profile Images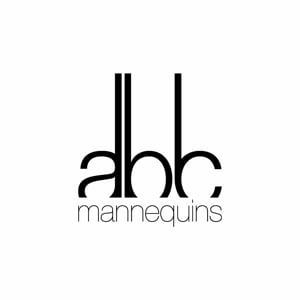 User Bio
ABC Manichini was born from the passion for elegance, luxury and beauty.
The objective is to improve the image of shops by creating a perfect harmony between the beauty of the product on show and everything that surrounds it, in order to create in the customer the desire to enter and buy. The utmost importance is given to the mannequin with the responsibility of drawing attention to itself, thanks to the window display, and it becomes the primary means of achieving the success of a product and of those who present it. It was in 1963 that Silvano Besana, the current President, after acquiring some experience in the commercial sector in a mannequin manufacturing company, founded in a few square meters what was to become one of the world leaders in the creation, production and sale of articles for point of sale, specializing in the clothing sector: the SOCIETA' ITALIANA ABC Srl.
With this heritage, the company concentrates on the creation of articles perfected to the smallest detail and on their development, keeping abreast of the needs of a market that is constantly on the search for innovations. Substantial investments are made in the creativity of the product and the image of the company: the creative centre, the factory, the showroom. The resulting collections of sophisticated taste and technically functional products are able to meet the most demanding requirements of the best international clients. These are the bases that gave the impetus to ABC to grow and to become a visible and stable reality on international markets, where it has been able to take its place among the most important producers in the sector.
ABC Manichini is a clear example of Made in Italy. It is a blend of the oldest school of craft and the most modern design.
Its structure is founded on its creative centre, a real "Warholian factory" which, on one hand concentrates on conceiving, sculpting, modelling, painting and decorating the raw materials necessary for building new product lines. On the other hand, with the production department, it researches and develops new techniques for using recyclable materials which will have zero impact on the environment, in accordance with international regulations. For many years we have breathed the air of creativity in this company. In this context, in 2009, Studio 51/53 saw the light of day. It's a company that produces video communication and theatre TV in which artists of international standing have already been hosted. Thanks to this blend of activities, based on some Key words, notably Environment, Art, Culture, Communication and Design, the ABC mannequin comes alive as a product that is always in pole position and that sends out clear signals as to its values, in various events all over the globe, taking on an increasingly active role in the cultural life.
Related RSS Feeds