The Go Find
Joined

Location

Belgium
Profile Images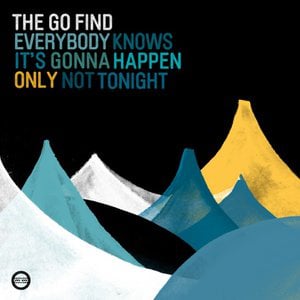 User Bio
Dieter Sermeus, Tim Coenen (drums/guitar), Nico Jacobs (guitar/synthesizer), Peter Pask (bas), Bob Hermans (sound) and Joris Calluwaerts (piano/synthesizer/organ).
Record label:Morr Music
Detailed info:

Website:thegofind.com
myspace.com/thegofindmorrmusicBooking
Agent:info@rockoco.be
Biography:
"Good sounding danceable pop tunes." - That is how music by The Go Find is like, in his own words; in the words of Dieter Sermeus, the mastermind behind this idea of a band. A band with more than one face. On stage The Go Find have been a band ever since their debut album "Miami" was released in autumn 2004 by morr music. A quartet with guitars, drums, keyboard. Without bass, at first. For the recordings of "Stars on the Wall", their second album, Dieter Sermeus went into the studio together with some artists he is friends with. Whereas "Miami" was written within the synapses of Dieter's Powerbook - it was honed and polished up together with Arne van Petegem (aka Styrofoam), a good friend for a long time already - "Stars on the Wall" uses the almost endless-seeming spaces of a good old recording studio. An echo-chamber full of organs, synthesizers, full of equipment and sounds. Dieter Sermeus and his band have created a timeless elegant record out of this. Great pop music, being too big, too all-about for the indie-rock cliché that Dieter Sermeus is so often associated with.
It is, however, a fine story: Dieter Sermeus, born the 4th of November 1974 in Antwerp, founded a band at the age of 15 - right in the year that punk broke. He calls it Orange Black und already two years from then he stands on Belgian stages together with Pavement. Three albums followed, moreover concerts with Seam or Stereolab, as well as an excursion into the home-recording-project Napkin vs. Soda. LoFi was it called, then, in the nineties. But it is High Fidelty that The Go Find do radiate today. Indie-rock as a monolithic reference-system has never existed for Dieter Sermeus, anyway. Instead the sixties, the seventies and eighties. A song-writer's intimacy on the one hand, cinema for the wide screen on the other one. The elegant, well-composed production of "Stars on the Wall" also incorporates this universal concept of music. It pays tribute similarly to Jim O'Rourke's sophisticated definition of pop, to Fleetwood Mac of the "Rumors"-period or British guitar pop of the early nineties. Pop music knowing about the smile that Brian Wilson has given to us.
On stage - and The Go Find have been on tour and festivals a lot for the last three years - the songs turn out a little more energetic. In the centre and at the same time right in the middle of his band: a captivating and catching Dieter Sermeus. Apart from him, The Go Find are: Tim Coenen (drums/guitar), Nico Jacobs (guitar/synthesizer) and Joris Calluwaerts (piano/synthesizer/organ).
Related RSS Feeds