Profile Images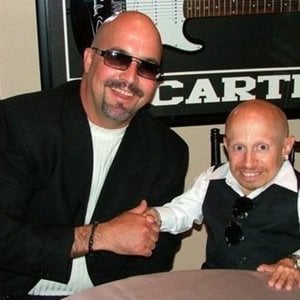 User Bio
BusyBoy Productions is a Independent Record Label as well as a Independent Film Production Company.
Jack Paar has been in the entertainment business since 1967. He started as a child actor when he was three months old in a television series produced by Aaron Spelling, "The Guns of Will Sonnet", with actor Walter Brennan. As a child actor he worked in several big feature films, TV commercials, and television shows such as "Oh God "(w/ George Burns and John Denver), "Baretta" ( w/Robert Blake), "Emergency", "Kojak", "Rockford Files" and tons more. At the age of five he became a member of the Screen Actors Guild and there was no stopping him there after.
Jack had a long run with FOX Kids "Mighty Morphin Power Rangers" as a key production person, as well as working with Universal Pictures, Access Hollywood, Sony Pictures and many others. In 1997, Jack met up with two guys at a small tire shop in North Hollywood, California, Lizzy and Alex from the band "Lizzy Borden". Shortly after, he was asked to do the stage production for "Lizzy Borden" at the Reseda Country Club and The House of Blues in Hollywood.
With the success of those shows, he formed BusyBoy Productions. Jack has continued his career which has flowed over into the film and music production side of the business. He currently is the CEO of BusyBoy Productions which has made there mark on the map through out the world. Jack has had the opportunity to work with world class acts like; Ringo Starr, Anita Baker, Donna Summer, The Counting Crows, Maroon 5, Slash, Grand Funk Railroad, Willie Nelson, Edgar Winter and many more. In the last year he has been involved in television production projects for Discovery Channel, CNN and producing several reality television projects.
BusyBoy Productions On CNN BusyBoy Productions now has a super star rating with CNN's iReport. We covered the devastating Hugo tornando in Minnesota and were the first on the scene. Keep your eyes out for more stories on CNN that BusyBoy covers.
New TV Shows BusyBoy Productions is currently working on some very powerful reality TV shows. We will be announcing them very soon, so if you like reality TV, keep your eyes focused BusyBoy Productions.
With BusyBoy's expertise in all fields of music and film, you can't go wrong.
Project List Include
Louie Anderson 2009
Jon Mclaughlin 2009
Justin Moore 2009
Clay Walker 2009
Anita Baker 2008
Counting Crows 2008
Maroon 5 2008
Kenny Rogers 2008
Donna Summer 2008
Ringo Starr 2008
Willie Nelson 2008
Colin Hay 2008
Ella 2008
Larry The Cable Guy 2008
Billy Squier 2008
Related RSS Feeds