Scorpio Film Releasing
PRO
Joined
Profile Images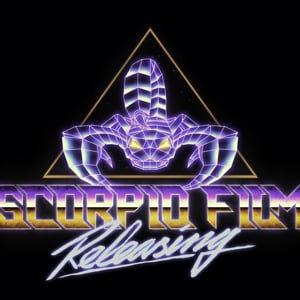 User Bio
Rhode Island's Leading Independent Production Company
2014: THE SINS OF DRACULA
(Completed)
Written by Michael Varrati
Produced by Ted Marr and Stacey St. Edmunds
2014: ACCIDENTAL INCEST
(In Production)
Written by Lenny Schwartz
Produced by Ted Marr
2013: FUTURE JUSTICE
(Completed)
Written by Nat Sylva
Produced by Ted Marr and Kristin Kayala
2013: NORMAL
(Completed)
Written by Lenny Schwartz
Produced by Ted Marr and Kristin Kayala
2012: DR. FRANKENSTEIN'S WAX MUSEUM OF THE HUNGRY DEAD
(Recently acquired for distribution. Release date TBA)
Written by Seth Chitwood and Richard Griffin
Produced by Richard Griffin
OFFICIAL SELECTION 2013 MOTIF AWARDS
WINNER BEST DIRECTOR (Richard Griffin)
WINNER BEST ACTOR (Michael Thurber)
WINNER BEST ACTRESS (Jamie Lyn Bagley)
WINNER BEST CINEMATOGRAPHY (Jill Poisson)
BEST EDITING (Richard Griffin)
WINNER BEST ACTION SEQUENCE
WINNER BEST FEATURE
2012: MOTHERLOVE (Completed. Premiering in January 2014.)
Written by Jennifer Scharf
Produced by Jennifer Scharf
2012: A DATE WITH YOUR FAMILY (Short Premiered August 5th, 2012)
Screenplay by Jennifer Scharf and Richard Griffin
Produced by Ted Marr and Jennifer Scharf
OFFICIAL SELECTION - 2013 Boston International Film Festival
OFFICIAL SELECTION - 2013 SENE
Film, Music & Arts Festival
WINNER: Indie Soul Best StoryLine Award: 2013 Boston International Film Festival
WINNER: SENE Film, Music & Arts Festival
2012: MURDER UNIVERSITY
Released world-wide by Wild Eye Releasing
Screenplay by Lenny Schwartz
Produced by Ted Marr & Kristin Kayala
Official Selection: 2012 Montreal HorrorFest
2012 Killer Film Festival
2012: RI ComicCon
2012 ShudderFest
* WINNER - Best Actor
Best Soundtrack
2011: UNCHAINED (Currently in the Film Festival Circuit)
Screenplay by Jennifer Scharf and Guy Benoit
Produced by Jennifer Scharf, Ted Marr and Kristin Kayala
Official Selection: SENE Film Festival
Official Selection: Boston International Film Festival
WINNER: Best Regional Comedy Film - SENE Film, Music & Arts Festival
2011: EXHUMED
Released world-wide by Wild Eye Releasing
Story by Richard Griffin / Screenplay by Guy Benoit
Produced by Ted Marr and Kristin Kayala
Official Selection: Rock and Shock Film Festival 2012
Official Selection: The Da Vinci Film Festival 2012
Official Selection: The PollyGrind Film Festival 2012
*Winner - Best Overall Cast
- Best Actress in a Horror
Film (Debbie Rochon)
- Directors Showcase Award
Official Selection: Buffalo Screams Horror Film Festival 2012
* WINNER - Best Feature
Best Director
Best Ensemble Cast
Best Cinematography
Official Selection: The Rhode Island International Film Festival 2012
* WINNER - Best Picture / 1st Place
Official Selection: 2013 Razorreel Film Festival
2010: THE DISCO EXORCIST
Distributed in North America by Wild Eye Releasing
Distributed in the UK by Monster Pictures
Screenplay by Tony Nunes with Guy Benoit
Producer: Ted Marr
Official Selection: Rock and Shock Film Festival
Killer Film Festival
Minneapolis Underground Film Festival
SF Indie Fest 2011
PollyGrind Film Festival 2012
* WINNER - Retrosploitation Award
- Directors Showcase
Award
2009: BIRD TALK (Short Film)
Produced by Jennifer Scharf and Ted Marr
Screenplay by Jennifer Scharf
Official Selection: 2010 Pawtucket Film Festival
2011 SENE Film Festival
2011 Boston International Film Festival
OFFICIAL SELECTION: 2013 South African HorrorFest
2009: ATOMIC BRAIN INVASION (Currently in limited theatrical release)
Screenplay by Guy Benoit and Richard Griffin
Producer: Ted Marr
Official Selection 2010 Rock And Shock Film Festival
2011 Boston Underground Film Festival
2008: NUN OF THAT (Distributed by Camp Motion Pictures)
Screenplay by Richard Griffin and Ted Marr
Produced by Ted Marr
2007: BEYOND THE DUNWICH HORROR (Distributed by Alternative Cinema)
Screenplay by Richard Griffin, based on the short story by H.P. Lovecraft
Produced by Ted Marr
Official Selection: 2009 H.P. Lovecraft Film Festival
2007: THE DYSFUNCTIONAL BOOK CLUB
Written and Produced by Jennifer Scharf
2006: SPLATTER DISCO (Distributed by POPCinema)
Screenplay by Ted Marr and Richard Griffin
Producers: Michael Raso and Ted Marr
2006: PRETTY DEAD THINGS (Distributed by Alternative Cinema)
Screenplay by Sandeep Parikh and Richard Griffin
Produced by Ted Marr
2005: CREATURE FROM THE HILLBILLY LAGOON (Distributed by POPCinema)
Screenplay by Andrew Vellenoweth, Lee Smith and Richard Griffin
Produced by Ted Marr
WINNER: Best Cross-Genre Film: The Rhode Island Horror Film Fest.
2005: RAVING MANIACS (Distributed by Maxim Media International)
Screenplay by Christine Peilter, Richard Griffin and Trent Haaga
Produced by Richard Griffin and Ted Marr
2004: FEEDING THE MASSES (Distributed by EI Cinema)
Screenplay by Trent Haaga
Produced by Ted Marr
As Director of Photography:
2013: PROVOKED
Directed by Jordan Pacheco
(Currently in Pre-Production)
2012: THE LAST HALLOWEEN (Currently in Production)
Directed by Christopher Ferriera
2012: WAITING (Short Film - Currently in post-production)
Directed by Mark Hutchinson
2011: HUMAN NATURE (currently on the film fest circuit)
Directed by Christopher Ferriera
2010: COST OF THE LIVING (as co-director of photography)
Directed by Daniel Lee White
2009: ZOMBIE ALLEGIANCE (Released world-wide by Alternative Cinema)
Directed by Tony Nunes
2006: NECROVILLE (Distributed by Alternative Cinema)
Directed by Billy Garberina and Richard Griffin
2005: WEDDING SLASHERS (Distributed by Hart Sharp)
Directed by Carlos Scott
2004: THE STINK OF FLESH (Distributed by Tempe Video)
Directed by Scott Phillips
AS SOUND DESIGNER
2012: JONAH LIVES (Feature)
2012: HUMAN NATURE (Feature)
2011: HIS TAKE ON HER (Short)
Directed by John DeVault
Related RSS Feeds
Recent Activity
So excited to OWN NORMAL!! Thank you for casting my son John Quinlan as Young Jim....what an incredible experience for him!!