alexis porfiriadis
Joined
Profile Images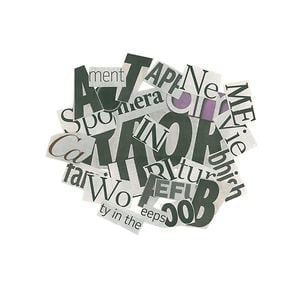 User Bio
Alexis Porfiriadis is a composer and improviser. He studied composition with Gerd Kühr, Beat Furrer and Mathias Spahlinger. He is currently working towards a PhD focusing on composition for improvisers, supervised by James Saunders (Bath-Spa University/UK). He received his master's degree and postgraduate diploma in composition from the Universität für Musik und Darstellende Kunst Graz. Selected prizes and awards including Music Promotion Prize of Graz, the Austrian State grand for Composition, the Scholarship for special academic achievements of the Austrian Ministry of Science and Culture, the Carl Michael Ziehrer Trust Scholarship, the Third Prize at the Second International competition for Composition for String Quartet by Molinari Quartet.
Alexis Porfiriadis' compositions from the last 4 years consist mainly of verbal and graphic scores. He is interested in composing for improvisers and in systematically investigating the possibilities opened up by verbal and graphic notation. Much of his work is focused on enabling performers to explore their own physical and psychological states. He enjoys working with non-professional musicians and performers of all backgrounds, and adjusts his compositions to their individual needs and abilities.
Porfiriadis' compositions and installations have been presented in Europe, Canada and the USA in festivals, galleries, and concert venues such as: Minoriten Saal and Heimatsaal, Graz / Austria - Museumsquartier Vienna / Austria - Salle Maene Brussels / Belgium - Gallery Senko Studio / Denmark - Festival "Molinar del Segura", Alicante / Spain - KNOT Gallery, Athens / Greece - Dimitria Festival, Thessaloniki / Greece - Redpath Hall, McGill University, Montreal / Canada - University of Alabama / USA – a musical minum festival the Wulf, Los Angeles / USA.
As an improviser, he has collaborated with artists coming from a variety of different media backgrounds in Greece, Austria and Serbia, and in 2007 he co-founded the large-scale, mixed-media improvisation ensemble 6daEXIt (6daexit.wordpress.com/).
Related RSS Feeds