Marcia Juzga
Joined

Location

Colombia
Profile Images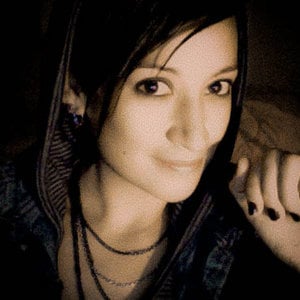 User Bio
Nació el 25 de diciembre en Boston, Massachusetts. Directora y realizadora audiovisual con más de quince años de experiencia en cine y televisión. Egresada de la carrera de cine y fotografía de Unitec, también realizó cursos de dirección de fotografía y documental en La Habana, Cuba. Entre 2000 y 2004 se desempeño en Los Ángeles, California como productora ejecutiva de Utopía Films y Ofrenda Films, productoras con las cuales desarrollo comerciales, videos musicales y películas independientes. Viajó por Europa para conseguir clientes quienes desarrollarían sus proyectos publicitarios en Argentina, Brasil y Venezuela, apoyando así la industria Hispanoamericana.
Entre 2004 y 2006, después de su experiencia en la publicidad, decide entrar a dirigir realities para la televisión Hispana de Los Ángeles y Houston, trabajando con el Canal 61/ 62 KCRW TV, experiencia que la deja llena de iniciativas para seguir su camino en la realización. En 2006 emprende un viaje por tres años recorriendo varios países asiáticos donde se dedica a capturar y documentar múltiples imágenes (Fotografía, audio y video) de forma independiente.
En la actualidad vive en Bogotá, Colombia; país en el que se ha desempeñado como realizadora audiovisual de auto-promociones en el canal de TV Señal Colombia; ha desarrollado un colectivo de comunicaciones con el cual recorre diversos lugares del país vulnerados por la violencia, apoyando al retorno y restitución de los desplazados, abriendo emisoras de radio y canales comunitarios; también ha sido realizadora e investigadora del área documental en diferentes productoras de televisión, participando así en producciones nacionales e internacionales.
Entre sus realizaciones más importantes está, La serie de TV Documental "El Nombre de la Gloria" de CM& y Señal Colombia, la serie de periodismo documental "Intervention" para A&E TV Channel y BEtv Producciones, y su último documental "SOUNDS OF SAI" el cual se encuentra en etapa de exhibición.
Born on December 25 in Boston, Massachusetts. Director and audiovisual artist with over fifteen years of experience in film and television. Graduated with a technical degree in Film and photography from the Unitec University from Bogotá and courses taken in cinematography and documentary in Havana, Cuba.
2000 - 2004, worked in Los Angeles, California as executive producer for Utopia Films and Ofrenda Films in the realization of TV commercials, music videos and independent films, while travelling through Europe scouting and pitching for customers to develop their advertising projects in Argentina, Brazil and Venezuela, thus supporting Latin American industry.
2004 - 2006, after the experience gained in advertising, starts directing reality TV-shows for the Hispanic Market and Community in Los Angeles and Houston, working for Channel 61/62 KCRW TV, experience that left lots of initiatives and expectations to pursue a directing career.
2006 - 2009, a self-financed three-year journey touring several Asian countries dedicated to capture and document multiple images (photo, audio and video) from the people and areas visited.
Currently living in Bogota, Colombia, worked as audiovisual director doing self-promotions for the National TV Station SEÑAL COLOMBIA. Established a communications group visiting different mostly isolated populations in the country hit by the violence of the inner conflict, supporting the return and restitution of the displaced, founding community radio and TV channels instructing and forming the local people in the basic technical issues so they can manage and produce their own content.
Director and documentary researcher in different TV production companies, thus participating in national and international programms.
Among them, the most importants are the documentary TV series "The name of the glory" from CM& and Señal Colombia, the documentary journalism series "Intervention" for A&E TV Channel and BeTV Productions, and the latest documentary "SOUNDS OF SAI" about the state of music production in San Andres island which is at the stage of release and festival screening.
Related RSS Feeds