Iqbal Tareen
Plus
Joined

Location

Washington, DC
Profile Images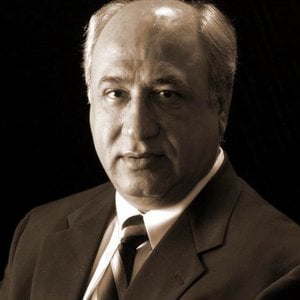 User Bio
Iqbal Tareen was born on January 3rd in Shikarpur, Sindh. He completed his primary and high school education from schools in Shikarpur, Radhan, Mehar, Kandhkot, Hyderabad, and Nawabshah, Sindh. He graduated from Sindh University Engineering College, Jamshoro in 1971 majoring in Electrical Engineering. He has post graduate certificate in Business and Administration from Harvard University and has MBA from California Coast University. Mr. Tareen has completed number of post graduate diplomas in Telecommunication, Computer Programming and Management from American schools.
Currently, Mr. Tareen is Vice President of Operations in a software consulting company based in Washington, D.C. metro area. Mr. Tareen has thirty plus years of executive and senior management level experience in USA. He held heavy business development and operational responsibilities extending into multiple states in computer software, petroleum, hospitality, and retail industries. Since last 12 years Mr. Tareen has been involved in telecommunications and Information Technology industry managing solutions development and delivery to Commercial, Federal, State, and Fortune 500 companies in USA.
Iqbal Tareen is life member of Sindhi Association of North America (SANA) since 1989. Between 1989 and 2003 Mr. Tareen held positions as President and Senior Vice President of SANA. He is a human rights advocate who has also edited Sindh Monitor, a publication voicing opinion on issues relating to the people of Sindh, Pakistan and South Asia.
As an American with Sindhi-Pakistani heritage, he strongly supports an active American foreign policy that takes moral stand against dictatorial regimes, ethnic cleansing, hate crimes, religious extremism, and homegrown and overseas terrorism.
During his student years, Mr. Tareen actively participated in the movement for the restoration of individual and collective rights of people of Sindh, and establishment democracy in Pakistan. During Ayub Khan, Yahya Khan, and ZA Bhutto governments he was incarcerated for number of times for extended periods. In 1969, he was kept in solitary confinement for several months in the notorious Central Prison of Multan.
In 1968 Mr. Tareen founded Jeeay Sindh Students Federation. He remained president of JSF until his graduation from Engineering School. Pioneering a democratic organizational process, Mr. Tareen called for an open election of all Executive Council positions of Jeeay Sindh Students Federation. In 1972, free and open elections were held during the annual convention in Nawabshah. After the election of new Executive Council, Mr. Tareen stepped down from the post of president.
He continued to be politically active until he took up a teaching assignment at Dawood College of Engineering & Technology in 1974. In 1977, Mr. Tareen left Dawood College and joined Advertising industry as an Account Executive. Mr. Tareen edited a Sindhi magazine Barsaat, which was published from Karachi, Sindh. Later he owned an Ad agency in Karachi, Sindh.
Between 1976 and 1982 Mr. Tareen was also involved in the Performing Arts at the Karachi Television Center. In 1982, he migrated to United States of America.
Related RSS Feeds