Profile Images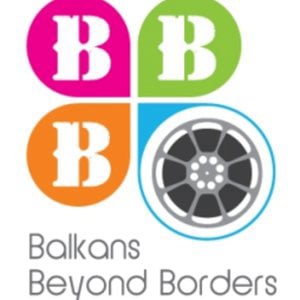 User Bio
Who we are... in Brief
Balkans Beyond Borders (BBB) is a non-profit organization based in Athens. Its purpose is to promote the intercultural dialogue and a non typical way of learning through the Art of Film-making and Image. Moreover, BBB aims to support young artists of the Balkans and promote their work to the whole area.
For this reason, Balkans Beyond Borders established a Short Film Festival which will have a specific theme each year and it is going to take place in a different Balkan city for a specific number of days once a year. The Film Festival will be reinforced by a number of supporting activities throughout the year including periodical exhibitions, workshops, cultural events and collaborations with local or international Film Festivals.
Finally, BBB hopes to work towards the close collaboration between local Festivals, Film Centers and Film Workshops in the Balkan region aiming to create an Inter- Balkan network that will be able to promote efficiently the work of young artists of the region and beyond in order to familiarize young people to the Balkan culture and its diversity.
How things started
Balkans Beyond Borders started as an Initiative. More specifically, the idea was coined in August 2009 in Berlin by five young professionals from five different countries of Southeast Europe within the frame of Southeast Europe and the EU Leadership and Development Programme (seeyoungleaders.org)
The 1st Short Film Festival took place in Belgrade in March 2010. BBB 2010 had as central theme the Inter-Balkan Cooperation. President of the board was the director and choreographer Konstantinos Rigos.
The group as it formed now, after the successful organization of the BBB 2010, consists of eight young professionals from five Southeast European countries and they are:
Konstantinos Ntantinos
Vera krikoni
Vaso Maltasoglou
Ntina Karydi
Aber Babic
Adela Demetja
Monica Maria Bucurenciu
Manuela Brunero
Which are our Goals?
Intercultural Dimension
• Enhance the positive thinking of young people for the other cultures and especially Balkans cultures
• Enhance the dialogue and the intercultural fora
• Contribute to the flight against prejudices and racism in the region
• Develop the understanding of cultural diversity in the region and beyond
European Dimension
• Promote the idea of EU citizenship and its values so that both citizens from member states and candidates countries to understand better their own role in Europe today and in the future
• Promote the fundamental principles of EU: the principles of freedom, democracy and the respect of human rights
We believe that the ignorance of our neighbors' identity and the substantial lack of cooperation mechanisms, especially among the young people, do not enhance the peaceful coexistence and do allow development and cooperation in Balkans. Moreover this situation undermines the Balkans' European dimension often leaving its citizens to the sidelines of International Developments. The given situation urges the need to take action.
We want to change the situation and we take action!
Related RSS Feeds
Recent Activity