Remervision Video Productions
Plus
Joined

Location

Israel
Profile Images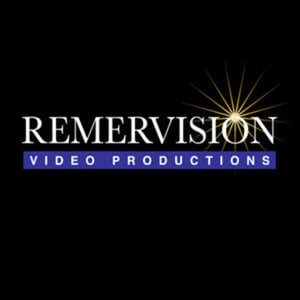 User Bio
Daniel Remer - Producer/Director
Daniel Remer trained as a film maker at the London International Film School. He was one of its youngest students to graduate, gaining a Distinction in Film Making and Production.
During his time at the Film School Daniel wrote, produced and directed a number of short films, three of which were screened at The London Film Festival, The Munich Film Festival and the Chicago Film Festival where he won an award. On completion of his studies, he worked in the hub of the film and television industry, becoming Project Manager for Jim Henson at The London Creature Shop. Subsequently Daniel joined the production teams on a raft of high profile movies including:
The Box Office hit 'The Teenage Mutant Ninja Turtles'
Roald Dahl's 'The Witches'
'The Story Teller' broadcast on USA's HBO channel and ITV in the UK
'The Greek Myths' broadcast on USA's HBO channel and ITV in the UK
----------------------------------------------------------------------------
Daniel writes:
From the age of ten I had a keen interest in photography. I studied it in high school and was fortunate to have my own darkroom to process my own films and photographs. At the age of fifteen, I got my first video camera. It wasn't a real video camera because video cameras were still very expensive. So my first video camera was in fact an old security camera that my father had brought home from work. It gave a low quality black & white picture and had no sound or viewfinder. Nevertheless I immediately found a way to connect it to a VCR and began to make my very first video. The medium of video and film excited me more than still photography, and with a growing interest in cinema, I knew I wanted to be a film director and make my own films.
After leaving high school I applied to The London International Film School and submitted my photography portfolio and some short videos. I was called for an interview and accepted into the school at the age of only eighteen. Since it was really a post graduate course I was the youngest student in the school and was working alongside students who were up to eighteen years my senior. Despite my age I was very successful at the film school and some of my student films won awards and were screened at film festivals worldwide and even sold to television. I managed to get an excellent all round knowledge of film making, specializing in editing and production. Along with the practical and technical skills we were also taught classes in scriptwriting and film analysis which would later provide us with the tools to write and construct visual narratives and know how to structure a film. In order to complete the course we had to write a detailed thesis on a film related subject. I wrote mine about the work of Roman Polanski, a director who I greatly admired.
After graduating from film school I was fortunate to get a job almost immediately with The Jim Henson Organization in Jim Henson's London based "Creature Shop". This production company was the forerunner of animatronic creatures for the big screen and television. But The Jim Henson Organization not only built animatronic creatures, they also produced their own movies and TV shows from concept right through to finished film. It was in this environment that I was able to gain first hand experience in many areas of the film industry and worked on-set in film studios both in UK and in USA. During this period I was involved in: casting, budgeting, script analysis, breakdowns, management, supervision, along with liaising between Jim Henson's Creature Shop and outside production companies, movie directors and art directors. The job brought me in contact with well know directors and producers as well as famous actors. Far from being glamorous, the hours were long and the work was intense and I continued to work for Jim Henson for over four years until his untimely death, soon after which I left the company on my own accord.
I took a long break from the film and television industry during which time I moved to Israel and spent time studying and writing. I wrote and published a book along with dozens of articles. Eventually I was drawn back into film making and both the combination of new age digital technology and having more creative control over the process has meant that I enjoy this work more than ever before. In 2004 I started a video production company and make a wide variety of films for a wide range of clientele. The work often takes me not only all over Israel, but all over the world. I have clients here in Israel, in UK, USA, and also the former Soviet Union. I travel to different countries to shoot the videos and then do all of the post-production, editing and graphics at my studio in Israel. Usually I edit the films myself which allows me complete control over the finished product and I am therefore able to produce exactly what the client wants. Because I am trained both as a cameraman and an editor, I am able to think ahead during shooting and know exactly how it will be edited. I am therefore able to avoid shooting unnecessary footage and wasting time.
One of the most fascinating things about this job is that I am constantly meeting lots of people from so many different backgrounds, including politicians, academics, religious leaders, and sometimes celebrities. I get to film under many different conditions from the scorching sun of the Negev to the freezing Russian winters, and the torrential rain-storms of the Caribbean. I've filmed from planes, boats, jeeps, ATV's, cable cars and cranes. Atop of mountains, in caves, deserts, and waist high in rivers. I love getting out and about, hands on, and doing as much camerawork as I can. Then in total contrast, there are the days or weeks of sitting in front of the computers in my studio editing the films.
A lot of the work that comes to me is fundraising or promotional videos for organizations or institutions such as orphanages, programs that help kids on drugs, religious centers of learning, and a variety of activist causes. Some of the work is confidential and of a very sensitive nature. At other times it can be extremely emotional, such as the dying man that I interviewed in Belarus, talking about his life under the Soviet Regime. Or the ninety eight year old woman who was crying over the atrocities that she saw in a concentration camp. The young adult who recounted his battle with drugs and alcohol and his nightmarish experiences in rehab. These are but a few of the emotional interviews that I have conducted for the production of the videos. When you sit behind a camera and interview someone, it's like you enter into their world, and sometimes it can be happy and funny, and other times it can be a nightmare. No matter what, I feel that I am fortunate to be a "communicator", and therefore able to tune in and extract the really important elements from these interviews by asking the right questions and guiding the subject to reveal whatever the film requires in a gentle and compassionate way.
More recently I have started making music videos. Apart from being great fun and high-energy, I also enjoy working with musicians and talented artist. I have also written a couple of songs myself specifically for use in certain videos that I have produced.
I think that one of the things that makes me unusual as a film maker is that firstly, I think of myself as an artist. Meaning, that film making is an art, not just a skill. It requires, fine camerawork, composition, artistic framing, conceptual design, ideas and originality. But at the same time it is also a highly technical medium, perhaps even more so today with computerized digital editing, and the wide range of special effects and graphics available. I was always technically minded even as child, and now I am able to combine my highly artistic approach together with my technical skills in order to fully master and control the digital video medium.
I feel very fortunate to be able to do a job that I love so much and one of the most satisfying parts is when the clients see the video and their excitement over the end result (which fortunately is usually the case). Also in the case of the fundraising videos, I get very excited to hear of the huge sums of money that my videos raise. I think that this is also one of the reasons I have never had to advertise my work. All the jobs that come to me are as a result of people seeing my films. At the beginning of each job I say to myself that this one will be my best work, and I try and make it so. Because of this, I am always aiming to achieve more, and I think the standard and quality of my work is continually growing and more and more people are contacting me and being pointed in my direction for their projects.
Although I never know what kind of project is going to land on my doorstep next, my long term goal is to make a feature film set in Israel. I am in the process of writing the script, and it's a story based partly on my own experiences, partly on other peoples, and the rest is purely imagination.
Daniel Remer
1st August 2008 Written
Related RSS Feeds