Anthony Weiss
Joined

Location

Toulouse
Profile Images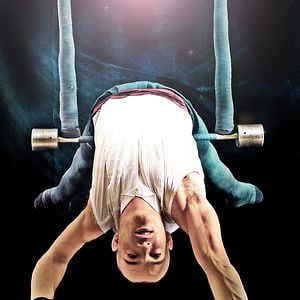 User Bio
( English Below)
Formé dans le monde de la danse et des arts du cirque, Anthony Weiss est un artiste émergeant orienté vers la création par le biais de différentes formes d'art pour créer des environnements et des pièces pluri-disciplinaires.

Depuis sa sortie de l'École Nationale de Cirque de Montréal en 2009, il a sillonné le monde à travers différents projets dans divers pays tel des spectacles à Montréal, au Japon, au Qatar, des cabarets en Allemagne, les cérémonies des Jeux Olympiques à Vancouver et Londres, le Festival Mondial du Cirque de Demain à Paris, une collaboration avec David Bobée en Indonésie ou d'autres projets alternatifs avec des musiciens, photographes, danseurs, réalisateurs (Bruce La Bruce) ainsi que d'autres performances dans le milieu underground à Montréal, Londres et Berlin.

Cirque, danse, musique, mise en scène ... Anthony Weiss, prend la direction de chacun de ses médiums.
En 2014, il crée sa compagnie et est en préparation d'un spectacle de tournée en collaboration avec un musicien.
Trained and educated in the dance world and in the circus arts world, Anthony Weiss is an emerging artist orientated towards the process of creation using different kind of arts to create multi-disciplinary environments and pieces.
Since he came out of the National Circus School of Montreal in 2009, he crossed the world with diverse projects through different countries like some shows in Montreal, Japan, Qatar, some cabarets in Germany, the Olympic Games Ceremonies in Vancouver and London, the Festival Mondial du Cirque de Demain in Paris, a collaboration with David Bobée in Indonesia or other alternative projects with musicians, photographers, dancers, movie directors (Bruce La Bruce) and other performances in the underground world in Montreal, Berlin and London.
Circus, dance, music, directing... Anthony Weiss, takes the direction of each of his mediums.
In 2014, he creates his own company and is now creating a touring show in collaboration with a musician.
Related RSS Feeds