Profile Images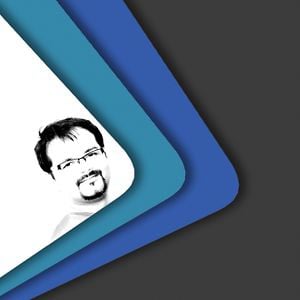 User Bio
Feroz Shaikh is a Freelance Editor-Colorist based in Sydney, Australia.
If u have a project to be graded then you should contact him at coloristferoz@gmail.com.
TESTIMONIALS from some of his clients:
Feroz is one of the most versatile editor/colourists we've worked with. His creative flair in editing is enhanced by his keen yet subtle approach to colour. We'd recommend him for any project.
Jeff Jaffers
Executive Producer
mirage-vfx.com
Feroz is great to work with . Not only is he a wonderful warm person, but as a colourist he is talented and dedicated, has a keen eye for detail and is always ready with another option. What more could one ask for. I'd work with him any day of the week and on weekends!
Marc Radomsky
Director
Dreamstone Productions
Woolworths TVC's
I have no hesitation in recommending Feroz for any professional grading needs. Apart from having the skill set, he has always been able to provide the attention to detail needed to add value to our content even as it hits the final stages of the post process. His ability to provide value across varying production budgets and a reliable service is an asset to us.
Adrian Hyde
Director
Studio33
studio33.com.au
I have worked with Feroz on a number of projects, including TVC's for XBOX, Lipton Tea and Kit-Kat. His colouring skills and attention to detail have always brought the vision to life at final grading stage, making the pictures look just right. He is always a pleasure to work with.
Matty Limpus
Director
mattylimpus.com
Feroz has worked on 2 Seasons of our kids show All For Kids and always does a great job especially given that the material is often shot in less than ideal conditions. He works quickly, with minimal fuss and most importantly always delivers a good result with his grading. His eye is good and once a colour palate is established he sticks to it. I like Feroz and his work.
Phillip Tanner
Producer/Director ALL FOR KIDS.
Seven Network & Disney Junior.
Feroz is great to work with, always very thorough and passionate about what he does and I'm very happy with everything he has delivered for us. I would definitely recommend his services.
Jo Melling
Executive Producer
Candid Projects
candidprojects.com.au
We've been working with Feroz for over 5 years, and he has been a grader on many of Media Farm's productions. He's done Television, Web and Mobile for us, and we've always been pleased with the result.
Rami Fischler:
Producer/Director
Media Farm
mediafarm.com.au
Feroz uprezzed and graded a five-screen projection program for us with Fantastic results...
Michael Hill
Director
Lightwell P/L
lightwell.com.au
Related RSS Feeds