Jay Trainer Band
Joined

Location

San Francisco
Profile Images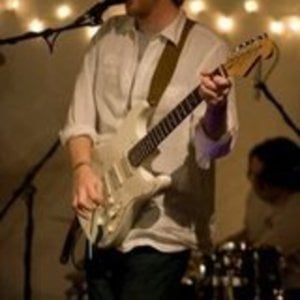 User Bio
Jay Trainer - Guitar & Vocals, Mike Roney - Bass, Sean Wolfe - Drums. Record Label: Briar Patch Records
Originally from Pittsburgh, PA, singer/songwriter Trainer has found his place in San Francisco, CA. He grew up listening to blues, soul and classic rock from the late 60's and 70's. During his adolescence, he spent most of his days buried in the music that he would soon find himself playing in the bands he formed in college. He would go on to gig non-stop up and down the east coast, from his college days until pulling up stakes to establish himself in San Francisco in 2000.
Jay Trainer is a founder and active member of Artful Change, a social action network that uses the power of art and music to help raise awareness for environmental causes. artfulchange.org is run by Trainer and several local Bay Area artists from San Francisco who are working closely with several local environmental non profits on issues such as sustainable living, global warming and wildlife conservation.
Having recently shared the stage with national acts including North Mississippi All Stars, legendary guitarist Dickey Betts, Robert Walter's 20th Congress (founding member of The Greyboy Allstars), Eric McFadden (former touring member of George Clinton's P-Funk All Stars), Cowboy Mouth and Vinyl, Jay Trainer has created a new foothold in the West Coast music scene with a rare combination of infectious backbeats and guitar driven grooves.
Of course,the live show is what Trainer is known for. His performances are raw, personal and uninhibited. It is clear from his latest release, Of The Sun, that he has brought this same energy to the studio. Tracks like "By Cover Of A Great Lie" and "Of The Sun" capture the emotion and expression of his live performance. Tracks like "Better To Breathe" and "Ever more" show Trainer's ability to use the studio like an additional member of the band. A veteran of countless recording sessions, his "get it in the first take" approach has paid off and is bringing back a great sense of honesty to Rock 'n' Roll.