Why Style
Joined

Location

Amsterdam / Roma
Profile Images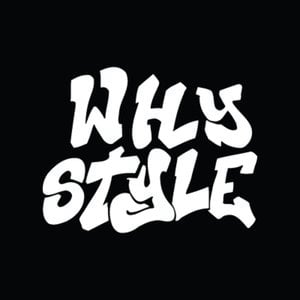 User Bio
Why Style was born in 2002, when a bunch of friends coming from years of graffiti life, decided to explore art as a whole, accessing the wider audience of real life, confronting the mainstream way of communicating, trying to push their ideas to the edge. The meaning of Why Style hasn't basically changed in years, they are still searching the possibilities art would give them to communicate ideas, visions without limits to tools and media involved.
Why Style has attended several international exhibition, distinguish their visual aesthetic by using the space, not limiting their action to surfaces. Working mainly with recycled material they transformed their space in a playful area where everything could append. The elaboration of this language was natural, is part of their familiar landscape. Piles of trash, as they're left illegally in Rome suburbs became their vocabulary, where they picked up stuff to built installations; old fridges, mattresses, furniture and forgotten objects became part of Why Style's visual elaborations.
Why Style embraced the exploding movement of "street art" from the beginning. They elaborate art languages from a perspective naturally positioned in the core of contemporary, contributing the evolution of the "street language" forward.
Why Style has established collaborations with different creative's, expanding it's own interest to photography, editorial design and illustration; is now become a platform of professionals, skilled to move into the field of graphic and fashion design, books and magazines publishing. Why Style is a network of people operating in different directions of visual art.
Why Style components distinguished themselves,s as professional art directors, illustrators, photographers and calligraphers. Today Why Style carries a fresh and passionate spirit for visual arts and encourages you to refer to them as a network of professionals skilled to make ideas into products.