Doc/film - Nicola Nannavecchia
Plus
Joined

Location

Carpi, Modena, Italia, Europe
Profile Images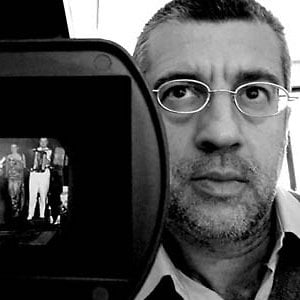 User Bio
Doc/film is the independent, agile and versatile production company of Nicola Nannavecchia.
His productions have been broadcast on: YLE Tv (Finland), DR Tv (Denmark), TSR (Switzerland),
AL JAZEERA (North Africa and the Middle East), PLANETE+ Poland.
Doc/film produces full-length feature films and short films, documentaries and fiction, reportage,
videoclips, musical and art films.
Since 2010 it has been promoting and carrying out co-productions between Italy and China
with partner companies, with the projects docexpo2010.com and padifilm.eu
Doc/film is an associate of CNA, the National Confederation of Crafts and Small and Medium Enterprises,
of Doc/It, the Association of Italian Documentary Film-makers. docfilm.eu
Nicola Nannavecchia, director and producer, is the author of documentaries, some of which
have been distributed by international TV companies, such as Maserati: History of a Legend
(58', 2010 – Al Jazeera, Planete + Poland) and Why don't women make war? (58', 2004 – YLE Tv,
DR Tv, TSR), also selected at various festivals in Italy and abroad.
His latest full-length documentary currently being screened is The sign and the voice: an artist's life.
The world of Alfredo Gianolio (90', 2012 - 63', 2013).
He studied cinema with N.Michalkov, T.Anghelopoulos, O.Iosseliani, J.Truby, R.Muller.
He completed his training in 1998 in Rome with the European Specialist Course in Management
of Film Enterprises.