JULIO BÁRCENAS
Joined

Location

MEXICO CITY
Profile Images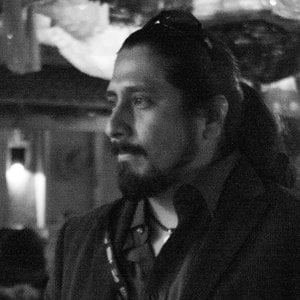 User Bio
JULIO G. BARCENAS SANCHEZ (México)
He was born in Acapulco Gro. (1974), from 18 years he begins to work like assistant in the film "LA ORILLA DE
LA TIERRA" by the Film school "Centro de Capacitación Cinematográfica". He has comunication studies
from 1995 to 1999 in the "Universidad Americana" in Acapulco Guerrero. He sign in to the CCC in 2001.
In 2003 he debuts as producer in the film "NOTICIAS LEJANAS" by Ricardo Benet. He has produced about 10 short films and has been director asistant in another. In the profesional field, he has worked in some international pruductions like "Bandidas" and "Blow". His first short film as director in the CCC is "CAMINOS EXTRAÑOS" .
Actually is working in a Shortfilm, as Director.
He studied the Bachelor of Communication in Acapulco (UAA) between 1996 and 2000, study cinematography at the CCC between 2001 and 2008, has previously directed two short films, Mojiganga / 2006, Roads Strangers / 2005, has been assistant director in feature films like "Family Turtle "Ruben Imaz / 2006 and" Espérame in Another World "by Juan Pablo Villasenor / 2007, has produced 2 debut of the CCC (News Distant Ricardo Benet / 2004 As
No Te Voy A Querer Victor Avelar / 2008), currently This ending the Post of the New Film Maria Novaro "The Good Herb"
Related RSS Feeds