Linden Hudson
Plus
Joined

Location

USA ( United States )
Profile Images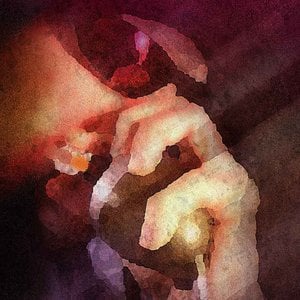 User Bio
Linden Hudson's Vimeo channel received 3.2 million views in the year 2015. From 2010 to 2015 Linden's Vimeo channel received 8.5 million views.
Linden Hudson is an American pro sound engineer (for location TV & film), 28 years experience in that particular niche. However, here's a most interesting fact about Linden: He was a VIP (very important person) in the genesis, writing, and development of one of the most famous record albums in music history, the huge ZZ Top ELIMINATOR album. But, tragically, ZZ Top guitarist Billy Gibbons (and management) apparently chose greed as their mode of operation when they opted not to give Linden credit or royalties for his substantial creative and technical contribution to this album. ++++ Here's a Quote by David Blayney (15 years as ZZ Top's stage manager) in his book SHARP DRESSED MEN: "I find it hard to believe that the boys (ZZ Top) intentionally set out to do a number on Linden, but sometimes you tend to forget where you came from. It's very easy to get both greedy and self-serving in show business" (end quote).
Yes, sadly Linden was never given credit or paid royalties (for co-writing or anything) on the unbelievably successful ELIMINATOR album. This state of affairs was deeply disturbing to Linden and it profoundly affected his life. The ELIMINATOR album sold well beyond ten million copies in the USA alone (10 times platinum and beyond). Thirty years after it's release this album is still important in the pop world.
CLASSICBANDS DOT COM said: "According to former ZZ Top roadie David Blayney in his book SHARP DRESSED MEN: "Linden Hudson co-wrote much of the material on the ZZ Top ELIMINATOR album." (end quote)
CBS News said (June 2013): "As for Eliminator — undoubtedly the definitive ZZ Top record — it still holds up 30 years after its release and remains a truly dynamic rock album" (end quote).
The ELIMINATOR album was chosen by Rolling Stone as one of the top 500 albums in pop music history. Half the songs on the album were hit singles (5 songs reached the Billboard Hot 100). ELIMINATOR was nominated for a grammy (Linden Hudson was not invited to the Grammys, or anything else for that matter). This album was, by far, ZZ Top's biggest selling album. It was on the charts for years. Out of ZZ Top's career total of 15 albums, ELIMINATOR alone accounts for HALF of ALL their record sales. This album was huge.

Some people say: "wow, that must have been awesome for Linden". But, as referenced earlier, the truly shitty part of the story is: Linden Hudson never received any credit at all for his creative and technical work on the ELIMINATOR album, nor did ZZ Top opt (voluntarily) to pay Linden a dime for his significant contributions to the album. In fact, when revelations of Linden's rather beefy involvement in this album began to surface, ZZ Top management reportedly freaked out and began working to cover up the facts of his involvement. After everything he did for this huge album, Linden was treated like dirt by the ZZ Top management machine. What was done to Linden Hudson by ZZ Top guitarist Billy Gibbons and his management was deeply fucked up.
QUOTE: by David Blayney (ZZ Top stage manager for 15 years), in his book SHARP DRESSED MEN: "Linden Hudson in a fair world should have had his name all over ELIMINATOR and gotten the just compensation he deserved. Instead he got ostracized." (end quote)
Many well known journalists have stated that the songwriting was one of the strong points of the ELIMINATOR album. But, journalists also stress that the album's massive success was largely due to the injection of synthesizers and techno-pop sound-design techniques. So, we offer up more revelations: Recently Billy Gibbons (guitarist for ZZ Top) admitted that It was Linden Hudson who introduced the synthesizers into the ZZ Top sound in the early 80's.
Yes, these "synthesizer" revelations were finally stated by ZZ Top guitarist Billy Gibbons to MUSICRADAR DOT COM in a 2013 interview. In this interview Billy Gibbons cautiously began to break 30 years of silence about Linden Hudson's work in the early 80's, Billy Gibbons said: "This was a really interesting turning point. We (ZZ Top) had befriended somebody who would become an influential associate, a guy named Linden Hudson. He was a gifted songwriter and had production skills that were leading the pack at times. He brought some elements to the forefront that helped reshape what ZZ Top were doing, starting in the studio and eventually to the live stage. Linden had no fear and was eager to experiment in ways that would frighten most bands. But we followed suit, and the synthesizers started to show up on record." (End Quote) (This tiny admission made by Billy Gibbons, when you consider the alleged true scope of the situation, was pretty lame, Jeez, it only took thirty years to reveal just that tiny amount, so take your time Billy. We don't want to hurry you.).
Why did Billy Gibbons (ZZ Top guitarist) wait thirty years to begin to tell the public about Linden Hudson's important contributions to the bands' recordings, sound-design, and musical flavor? It's possible that Gibbons is feeling a bit of pressure due to the fact that the story is now being painfully described by Linden on the internet (and, of course, this story should be told). Why did Linden never receive co-writer credits (or royalties) for his work on the blockbuster "Eliminator" album? Again, we repeat, this story is disturbing.
Yes, Linden's story is sad. He never got over it. Put yourself in his shoes. How would you feel? The fact that the album was titled ELIMINATOR is ironic, because it was Linden who got ELIMINATED.

After the release of ELIMINATOR Billy Gibbons and ZZ Top management invented tons of ridiculous "cosmic" stories and put multiple spins on the whole ELIMINATOR album project just to cover up the "Linden Hudson" realities and to create silly marketing fantasies for gullible fans. Yes, Billy G simply covered it all up (he truly knows how to thank his friends). Although Billy G is finally beginning to say a few things about Linden, the specific and fully realized "Hudson/Eliminator connection" is still kept hush hush, they don't want that stuff to be known.
Here is a quick description of the ELIMINATOR album's level of popularity and success: ROLLING STONE MAGAZINE STATED: "With 1983′s Eliminator, ZZ Top made a quantum leap from best-kept secret to massive stardom". (end quote).
The ELIMINATOR album received several DIAMOND record trophies (in the US and In Canada, each diamond trophy represents a minimum of 10 times the sales of platinum, it's absolutely huge). And, besides the diamond trophies in the USA and Canada, the album reached multi-platinum in many countries around the world, a feat that ZZ Top had never achieved. ELIMINATOR was nominated for a grammy and STAYED ON THE CHARTS FOR YEARS. Linden Hudson was not invited to any festivities or awards ceremonies (or even mentioned by anyone, he was isolated, spat upon, shat upon).

Quote: From the book: "ZZ TOP – BAD AND WORLDWIDE" (Rolling Stone Press, Written by Deborah Frost): "With the release of their ninth album, Eliminator, in 1983, these hairy, unlikely rock heroes had become a pop phenomenon. This had something to do with the discoveries of a young preproduction engineer (Linden Hudson) whose contributions, like those of many associated with the band over the years, were never acknowledged." (end quote)

With regard to this ELIMINATOR pop phenomenon, Linden has been discussed in no less than 4 books which have been written over the years (some by very well known writers). Plus, he's been mentioned in Rolling Stone magazine and many other magazine/newspaper articles. But, a cloud forever hangs over these revelations due to the fear of ZZ Top and management to share due credit (or anything) with Linden Hudson.
Besides the general story line, there was a neglected part of the story, and that is: Besides an extremely strong involvement in the entire album, Linden Hudson wrote one hundred percent of one of the songs on the album (the song "Thug") and he actually OWNED the copyright, Sadly, he had to sue ZZ Top for the royalties, However, much of his proceeds from an eventual settlement went to lawyers and an unscrupulous lawsuit funding partner (more fun in the wonderful music biz). When Billy G used Linden's copyrighted song "Thug" without giving Linden credit or offering the normal royalties, it was just another slap in the face from the bearded cartoon character.
Linden has been left to fend for himself should he want due credits. Never mind all the lost royalties over the years which could have helped sustain him and which could have helped him through some of the low points in his life. What seemed like the beginning of Linden's greatest moment turned out to be just the beginning of a shitty, long nightmare. Of course this situation illustrates the way so many ego-centric rock stars think with regard to the small humans around them, and the public has witnessed this mode of "star" thinking all too many times in the media. Please read more specific information about Linden's "not so much fun" music adventure at: linden-hudson.com/

Quote: David Blayney (ZZ Top stage manager for 15 years) said in his book SHARP DRESSED MEN: (page 227): "The song LEGS, Linden Hudson introduced the pumping synthesizer effect."
++++++++++
See Linden in Wikipedia pages (search each page for Linden's name) at:
en.wikipedia.org/wiki/ZZ_Top
en.wikipedia.org/wiki/Eliminator_(album)
en.wikipedia.org/wiki/Sharp_Dressed_Man
en.wikipedia.org/wiki/Legs_(song)
en.wikipedia.org/wiki/Got_Me_Under_Pressure
en.wikipedia.org/wiki/TV_Dinners_(song)
en.wikipedia.org/wiki/Musical_plagiarism
en.wikipedia.org/wiki/El_Loco
++++++++++
Hear audio clips of songs from the original ELIMINATOR album rehearsal tapes at the following links:
LEGS: soundcloud.com/texasman-1/legs-song-by-zz-top-pre-release-proto-type-recording-clip
GOT ME UNDER PRESSURE: soundcloud.com/texasman-1/got-me-under-pressure-song
DIRTY DOG: soundcloud.com/texasman-1/dirty-dog-song-prototype-from
I GOT THE SIX: soundcloud.com/texasman-1/i-got-the-six-original
TV DINNERS: soundcloud.com/texasman-1/tv-dinners-original-zz-top-song-prototype-sample-clips
++++++++++
Quote: From The Book: "ZZ TOP — BAD AND WORLDWIDE" (Rolling Stone Press, written by Deborah Frost): "Eventually they decided to use the song ("Thug" by Linden Hudson) on "Eliminator". They (ZZ Top) and Bill Ham (ZZ's manager) refused to discuss the question of royalties or album points with him (Linden). They didn't deny he wrote the song". (end quote)(Yes, it's hard to deny that Linden wrote THUG when one considers that he owned the copyright on it).
We pose a question to the great, all powerful (and self declared reverend) Mr Billy Gibbons: "Hey Billy, yes you Mr Gibbons, how have you felt about this Linden Hudson matter throughout the years? You don't feel it? You don't get it? You never lost sleep over it? It's strange."

Linden Hudson expects nothing at this point in time, but he does dream about having a diamond or platinum record for his wall, presented by some PROPER authority (very slim chance, it's just a dream). It's one day at a time in this quest and Linden will happily toss back a shot of whiskey at each and every breakthrough in this matter. He waits and watches and works each day at telling his story and: to those who are aggravated by Linden's rants, he says: "too fu#*%ing bad, get over it" ! It's called freedom of speech and freedom to pursue. To those who offer positive feedback and encouragement to Linden, he says: "thank you so much, it's deeply appreciated".
It's the internet that has given Linden a way to begin to deliver this story. There was no way to tell it in earlier times. Hopefully the internet (assuming it remains free to some extent, containing some real content and information, not censored by governments and privileged people) will help sustain Linden's story. When a human being makes an important contribution to a highly popular work of art, that human being should receive credit and the world should know about it. AND, when certain folks treat a person who made a difference with extreme and deep disrespect, the world should hear about that as well. It's simple (karma?, a ghost coming back? cause and effect?).
QUOTE: From The Book: SHARP DRESSED MEN – ZZ TOP (HYPERION BOOKS)(By David Blayney - ZZ Top's Stage Manager Of 15 Years): "Linden found himself in the position of being Billy's (Billy Gibbons, ZZ TOP guitarist) closest collaborator on "Eliminator". In fact, he wound up spending more time on the album than anybody except Billy. While the two of them spent day after day in the studio, they were mostly alone with the equipment and the ideas." (end quote)
FROM THE BOOK: "SHARP DRESSED MEN — ZZ TOP" BY DAVID BLAYNEY: "The integral position Linden occupied in the process of building "Eliminator" was demonstrated eloquently in the case of the song "Under Pressure". Billy and Linden, the studio wizards, did the whole song all in one afternoon without either the bass player or drummer even knowing it had been written and recorded on a demo tape. Linden synthesized the bass and drums and helped write the lyrics; Billy did the guitars and vocals." (end quote)
+++++++++++++++++++++++++
MORE MEDIA QUOTES:
FROM THE BOOK: "SHARP DRESSED MEN — ZZ TOP" BY DAVID BLAYNEY: "After his quantitative revelations, Linden informally but instantly became ZZ Top's rehearsal hall theoretician, producer, and engineer."
QUOTE: From Rolling Stone: "With 1983′s Eliminator, ZZ Top made a quantum leap from best-kept secret to massive stardom".
TEXAS MONTHLY MAGAZINE (Dec 1996, by Joe Nick Patoski): "Linden Hudson floated the notion that the ideal dance music had 124 beats per minute; then he and Gibbons conceived, wrote, and recorded what amounted to a rough draft of an album before the band had set foot inside Ardent Studios."
FROM THE BOOK: BEER DRINKERS & HELL RAISERS: A ZZ TOP GUIDE (By Neil Daniels, released 2014): "Hudson reportedly had a significant role to play during the planning stages of the release (Eliminator)."
FROM THE BOOK: "SHARP DRESSED MEN — ZZ TOP" BY DAVID BLAYNEY: "Probably the most dramatic development in ZZ Top recording approaches came about as ELIMINATOR was constructed. What had gone on before was evolutionary; this change was revolutionary. ZZ Top got what amounted to a new bandsman (Linden) for the album, unknown to the world at large and at first even to Dusty and Frank."
FROM THE BOOK: "SHARP DRESSED MEN — ZZ TOP" BY DAVID BLAYNEY: "ELIMINATOR went on to become a multi-platinum album, just as Linden had predicted when he and Billy were setting up the 124-beat tempos and arranging all the material.
FROM THE BOOK: "SHARP DRESSED MEN — ZZ TOP" BY DAVID BLAYNEY: "Is anybody out there looking for a songwriter/producer/engineer with ghost credits for a platinum album behind him? If so, I know just the man to recommend to you."
FROM THE BOOK: "SHARP DRESSED MEN — ZZ TOP" BY DAVID BLAYNEY: "the boys (ZZ Top) were trying to explain to Bill Ham (ZZ Top Manager) that Linden was the studio architect and integral to making the whole electronic concoction (ZZ's Studio) work properly. He had built it; moreover, it was his direct technical assistance that had produced what "Eliminator" was proving to be."
FROM THE BOOK: "TRES HOMBRES" BY DAVID SINCLAIR (THE TIMES OF LONDON) QUOTE A FELLOW WRITER REGARDING ELIMINATOR: "Kurt Loder (Editor of Rolling Stone Magazine) reported that in 1983 ZZ Top sold more records than any other act on the huge Warner Brothers label, eclipsing the sales of international superstars such as Rod Stewart, Christopher Cross, Paul Simon and Asia."
RATEYOURMUSIC DOT COM: "Subsequent accounts, however, would paint a markedly different picture of the Eliminator sessions. Indeed, according to the band's longtime employee, David Blayney, most of the album was hacked out in the studio by Gibbons and engineer Linden Hudson"