missmess film
Joined

Location

sweden/poland
Profile Images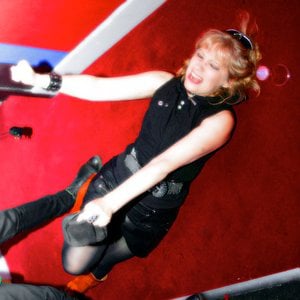 User Bio
missmess film malga kubiak film team
crowdculture.se/en/projects/fgl-noir-despair
ello i need to finalize my newest FEDERICO GARCIA LORCA NOIR DESPAIR
minus.com/mB0lXTri8
minus.com/mB0lXTri8#2
MISS MESS COMES TO TOWN
Material on Independent Film. Part I / By Mats Olsson
egotriplabel.blogspot.com/2011/11/success-going-down-is-rapid-annemarie.html
egotriplabel.blogspot.com/2011/10/annemarie-schwarzenbach-duende-by-malga.html
egotriplabel.blogspot.com/2011/09/fit-for-black-hole-malga-kubiak-life-is.html
egotriplabel.blogspot.com/2011/08/aging-euro-trash-august-26-2011-malga_23.html
egotriplabel.blogspot.com/2011/08/if-life-hurts-2-much-tell-2-yourself.html
egotriplabel.blogspot.com/2011/05/psychos-dfll-decay-for-lou-lou-by-malga.html
egotriplabel.blogspot.com/2011/04/combination-of-idn4-malga-kubiak-forth.html
egotriplabel.blogspot.com/2011/03/lion-royal-gap-reviews-masks-of-love.html
MISS TROUBLE HAS moved to Stockholm. Or perhaps she hasn't. When it
comes to Miss Mess, Maggachacka, Mango Chutney, Marga, or, as sheprefers to be called, Malga Kubiak, its difficult to know what she means by home.
A fabulously romantic woman who doesn't know if she's still a girl, and if she has the right to be. Of all people I've met, no one has attempted to act the part of the total Artist quite like her. Despite the fact that she is a quite nice person, very few have succeeded to such an extent in being provocative. This is not due to more profound strategies. Provocation seems to be innate to her, and its purpose is by no means exclusively to epater les bourgeois. In practice, though, this is what happens. Her victims are not just the pilots of leather
armchair etiquette, or the suburban couch potatoes, but also colleagues, gallerists, journalists, officials, chauvinists, feminists, old friends, premeditating men and prejudiced women; all of them encounter her very
apparition as an offense to the inner calm they've spent a lifetime attaining.
The irony here is striking. The spirit of the times is divided between a longing for the good old days of public projects and an extremely individualistic artistic ethic. In the case of Malga, her means of
expression are pathetic beyond recognition. The simple fact that the word pathetic is generally thought of as negative turns our resistance to her work an auto-ethic anesthesia. By all means - she's not alone in
being a misunderstood artist. Since the ban on absinthe in Paris, very few taken social obstinacy in art to its extremes. Her artistic expression is identical with her own life. She works exclusively with
herself. If other people take part , thye are only background for the superegotism of Miss Mess. This should however be seen as a generous act, as it comes across in her books, films and objects. Problems arise
since we still expect a ritualized interaction in so-called reality. Malga is not the queen of real power. In fact , she's unexpectedly lousy at practical stuff, such as money, layout and aesthetic control. Her art /life/ is maximally charged with sex, drugs, violence, travels, experiences, emotions, and quests. Due to her unfettered techniques of presentation, she retains true pathos. Her passionate abandon creates a secret. What she wants to say is easy to repress, despite the fact that it's much clearer than, for instance, this text.
During the last years, her travels through existence have taken place in the company of a young man, Harry Hoppe, probably the best Swedish poet today. It's hard to tell how you know something like that. I've
never read any of his work. But charismatically speaking this couple seems impeccable.
I'd like to recommend you all to read her latest book Baby Trouble which makes for difficult reading, and is only available on request from the artist. An easier way of becoming acquainted with her work is to see
her latest film , Babe Trouble-Hole, which according to the artist is more of comedy than her earlier films.
It opens at the Zita Theater in Stockholm. What you'll get is a not
entirely non-pornographic reflection on two people loving each other, and some slices of real life as well. If you should happen to bump into them in a bar, I strongly suggest that you buy them drinks. I also
recommend them for the government funding, preferably public art on Riddarholmen. I would like to advice against any kind of violence or trouble-making . And stay aloof from all business involving rock bands, or any other practicalities, if Chaggamacka is in the vicinity.
Related RSS Feeds