Márcio Biaso
Joined

Location

Rio de Janeiro
Profile Images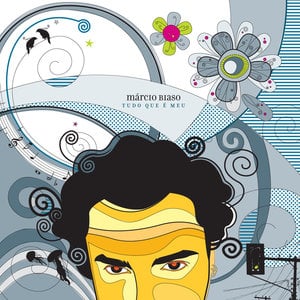 User Bio
Márcio Biaso: Tudo Que é Meu
Singer, composer, musician and producer, Márcio Biaso blossomed as a talent from Rio de Janeiro, taking his first steps in the 90's. After fifteen years of musical experience he brings to us today his first solo album. As a teenager, under the influence of his father and his godfather, both guitarists and pianists by hobby, Márcio experimented with instruments in bands like Los Manjericones, Moebius, Naphta, Kanella Pie, and Dona Bela, until he bumped into Reverse, exactly ten years ago. During this time, he met the singer, composer and musician Apoena, who played with the Camaleões. This would be the beginning of the long lasting musical partnership which created the álbum "Tudo Que é Meu", produced by Apoena.
While member of Reverse, Márcio also played guitar in Apoena's band, as well as the ex-Legião Urbana's Marcelo Bonfá's band, where he played the bass guitar and where he recorded the álbum "Móbile" (2007). Time passed and Reverse came to an end, pushing Márcio to his Atemporal Studio where he would focus in his solo work. The repertoire was built together with friends and promising names like Daniel Lopes (Reverse's ex-vocalist ), Lucas Duque, Mila Bartillotti, Apoena, Paula Marchesini, Bianca Caravelos and Jayme Neto.
"Tudo Que é Meu" carries a lot of good taste and different swings in it's 11 songs, recorded between Apoena's and Marcio's studio. Composed throughout the last ten years, it offers to us a comercial brazilian pop in the partnership with Mila Bartilloti, "Dentro dos Seus Olhos" and "Gosto de Canção", and the tenderness of "Tudo que é Meu" and "Blackbird de Minas". Together with the amazing singer Paula Marchesini you will find, "Deixa Passar", and with drummer Lucas Duque, "Redoma" and " Pouco Relevante". Márcio also reforms his own work, recording treasures like "Vida Real", "Chuva" and "Gosto de Canção", the last one being written in 2000 and gaining lyrics by Mila Bartilloti. All very well recorded and bringing in the rythm section Raphael Luddo (ex-Brava, on the bass) and Stephen Drummond (from Cinzel, on the drums), special guests from friends like Martha V, Rafael Castilhol, Ítalo Simão, Jorge Aílton and João Pacheco, between others.
Márcio Biaso puts his álbum on the road by his own record label Atemporal, and prays to find time in his agenda as a producer to do the one thing he loves the most, a whole lot of concerts!
Marcelo Fróes
March, 2009
(translated by Noé)
Related RSS Feeds
Recent Activity
Márcio Biaso does not have any activity yet.