Naked Projects
Plus
Joined

Location

Biel Switzerland
Profile Images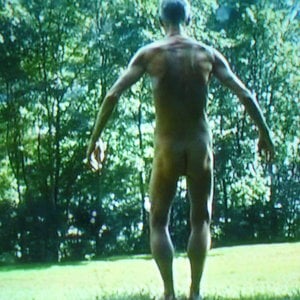 User Bio
Thomas Zollinger
Naked Projects since 2007
Artist Body in Urban Space
Minimal Performances
Walking Projects since 1997
CH Loves Art 1998-2001
Ritual Theatre since 1993
>>>
Next:
BODY ART FREEDOM
Naked Performance Festival
Biel Switzerland City Space
Aug 14/15 or Aug 21/22, 2015
On stage in theatres and in art galleries of today the Naked Body as an instrument or medium of artistic expression has become commonplace. Not so in public city environments where encounters remain seldom or rare. Regarding "in public" acceptance, the naked body in urban space, now as before, is subject to being either fined or banned as experiences in Biel, Zagreb, San Francisco, Barcelona and England have recently shown. The Body Art Freedom Festival determines to initiate a change. It aims to explore the possibilities of the naked body in urban space and everyday situational life thereby contributing to its establishment in this context as an instrument of art expression.
The Festival will take place in the centre of Biel Switzerland. The city has shown itself to be tolerant and open with regard to experimental and innovative projects. Following a time of liberal authorization for the performance of "Naked Ufo" 2009 in Central Square (Zentralplatz), the performance of "Art Walk with Nude Accents" in 2014 was in contrast only partially authorized. The realization of the non authorized sections carried a fine as consequence. Throughout the Festival 2015, the naked performances will be localized within the pedestrian zone of the inner city and out of visual range of road traffic, so the police authorization will be expected. Should this not be granted the performances will in any event be carried out. Any possible fine will be dealt with by the event organization. We insist on the freedom of the body and freedom of art.
We are looking for projects working with naked bodies in a comprehensive way whereby pedestrian circulation, the architectural environment and ground- area surface features are also an integral part. Effects on public, (mass-) media and society should likewise be reflected upon thereby bringing conceptual and interactive projects into focus regarding artists who want to "exhibit something" with the naked body. We are interested in its direct presence; The raw unmanipulated naked body, its exposure, its vulnerability and also its strength and charisma. After 6 p.m. indoor performances.
Further informations / proposals: info@ritualtheater.ch (Thomas Zollinger)
Free overnight (bring sleeping bag), Low cost accomodation lakeside
Related RSS Feeds