Veronique Doumbe
Joined

Location

New York
Profile Images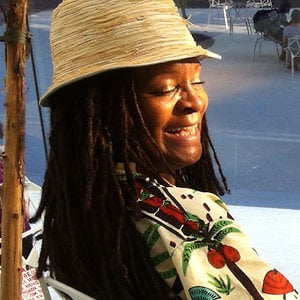 User Bio
I was born in France and raised in Cameroon, France and Ivory Coast. I am fluent in French and English.
I am first and foremost an editor. I work with a variety of filmmakers. imdb.com/name/nm1926036
Contact me here : info*at*ndolofilms* dot*com with your upcoming project.
In 2002, I formed Ndolo Films,LLC, a production company. www. Ndolofilms.com
Some of the projects I directed :
"Denis A. Charles: An interrupted conversation", a feature-length documentary about the late Jazz drummer was released in 2002 and received several awards:
- Best Film/Video Documentary Production at the XVII Black International Cinema 2002 in Berlin-Dusseldorf (Germany).- 2002 Audience award/Best feature at the Detroit Docs (Detroit, Michigan) - Ciny award 2002 for Outstanding Documentary, CinewomenNY.
"Luggage", a short fiction was released in 2007. The film was awarded Honorable Mention" at The Pen and Brush "Hands, Heads, Hearts". A Juried Exhibition for Women of African Descent (2008)
"The Birthday Party" based on a screenplay written by Sherry McGuinn won
The Dikalo award for best fiction short at the 2009 Pan African Film Festival in Cannes.
The Award of Merit in the category Contemporary Issues, Ethics, Religion in the 2009 Accolade Competition and
the Micro Mini Award at the 2009 Reel Sisters of the Diaspora Film Festival
The Award for Best Film/Video on matters relating to the Black Experience/Marginalized People.
"Woman to Woman", a collaboration with daughter Malika Franklin is about the perspective of a group of teenage girls growing up in New York City and the women raising them. Available online womantowomanmovie.com
Ndolo Films, llc's first international co-production in association with Karekezi Film Productions was Imbabazi: The Pardon, director Joël Karekezi's first feature. imbabazi.com
It won:
- Nile Grand Award at 3rd Luxor African Film Festival (LAFF2014) March 2014
- Best Director Award at the International Images Film Festival for Women (IIFF 2014) August 2014
I recently directed and edited the music video "Soul Secrets" by Faith NY for their CD release by World Wide Vibe Records.
I served on the Board of New York Women in Film and Television (NYWIFT) from 2009 to 2012 as membership director.
I am a member of New York Women in Film and Television (NYWIFT), The New York Coalition of Women in the Arts and Media, Inc. (NYCWAM), Cast and Crew of Color and Film Fatales NY docs.
Related RSS Feeds