Nora de Angelli (Nora Anghelescu
Joined

Location

London
Profile Images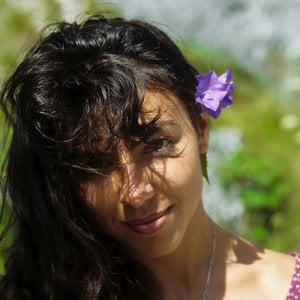 User Bio
'The one thing which we seek with insatiable desire is to forget ourselves, to be surprised out of our propriety and to do something without knowing how or why; in short, to draw a new circle. Nothing great was ever achieved without enthusiasm. The way of life is wonderful; it is by abandonment.'

Ralph Waldo Emerson, 'Circles'
Nora de Angelli (Nora Anghelescu) was born in Sinaia, Romania to parents Nicole Anghelescu (an engineer and business woman) and Dan Anghelescu (an engineer, photographer and author). She took Molecular Biology at the University of Bucharest and studied for a higher degree at the Erasmus University in the Netherlands. Later she moved to London, United Kingdom where she worked at Imperial College of Science, Technology and Medicine as a research scientist. She taught herself photography in her spare time.
It was a multiple fracture of her arm in the autumn of 2007, resulting in an extended medical leave, that made her rethink her life, decide to change direction and begin a career in photography.
In recent years, Nora's interest in photography and film led her to travel around the world across five continents, looking for cultures at the edge of assimilation and annihilation. Her passionate ethnographic searches for disappearing cultures and traditions took her to the Fiji Islands of the South Pacific, to East Africa, Zanzibar, Chile, Argentina, Nepal and Tibet and to the Middle East - Israel and Jordan. Searching for common threads among seemingly foreign cultures and societies, she has amassed a series of exceptional portraits and landscapes of engaging documentary value. Her belief in humanity, her talent and dedication make her photography more than just a simple visual record. Through her evocative color images she endeavors to capture the essence of humanity in the finest documentary tradition: 'What binds us together is far greater than what divides us' (Nora de Angelli, Worlds In Transformation, 2009).
In 2011 she graduated with an MA in Documentary Film at the University of the Arts, London College of Communication. She completed several films during this time (Petra In Danger, The Czech Torah Scrolls, Romanian Monarchy. Vimeo link: vimeo.com/user3407426)
As a filmmaker, she works on her feature length documentary, Romanian Monarchy, a historical film with present political implications. In parallel she continues her work on ethnographic subjects. She has just completed a three year project, a photographic documentation of Romanian alpine flower species, in collaboration with her father Dan Anghelescu (noraphotos.com)